WWoHP Website Wins Webby Award, Dan Radcliffe Attends Ceremony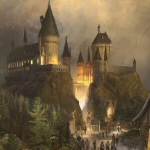 Jun 13, 2011
Universal Orlando's official website for the Wizarding World of Harry Potter was the recipient of the Webby Award for best tourism web site this evening.
The Webby Awards honors the top websites on the Internet, and voters are made up of members from the International Academy of Digital Arts and Sciences. In addition to the officially judged Webby award, the Wizarding World website was also picked as a People's Voice Winner which was voted for by the online community.
Actor Daniel Radcliffe (Harry Potter) attended the ceremony in New York City where he presented Vogue Editor-in-Chief Anna Wintour with the award for Best Fashion Website. Photos of Radcliffe at the ceremony can be seen here in the Leaky galleris!