"Deathly Hallows: Part 2″ Breaks Midnight Opening Record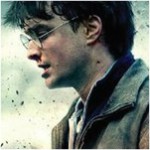 Jul 15, 2011
"Harry Potter and the Deathly Hallows: Part 2″ is on track to break several box office records this weekend, and according to Variety, it already has a major one under its belt.
The eighth and final Harry Potter film grossed $43.5 million in midnight screening sales in just the U.S. last night in more than 3,800 locations. This makes it the highest grossing midnight release, beating the previous record-holder "The Twilight Saga: Eclipse."

"What an incredible beginning for the movie that ends it all," said
Warner domestic distribution prexy Dan Fellman. "Everyone at Warner
Bros. joins me in congratulating the many people behind the 'Harry
Potter' films. We know this is just the start of what promises to be an
astounding weekend and a magical summer."
Internationally, "Part 2″ has grossed $82.5 million in just two days and also broke IMAX records for a midnight screening with sales of $2 million.