"Deathly Hallows: Part 2″ Sets First Weekend Record at Foreign Box Office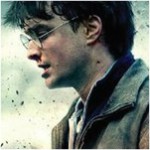 Jul 20, 2011
In addition to breaking the single day box office record, and the opening weekend record, "Deathly Hallows: Part 2″ has earned $314 million in foreign box offices, setting a new first weekend record:
Harry Potter and the Deathly Hallows Part 2 outpaced even the most generous prognostications this weekend, setting a new weekend record with an incredible $314 million at the foreign box office. That's 20 percent up on the previous record-holder, Pirates of the Caribbean: On Stranger Tides, and 32 percent up on Half-Blood Prince's series record. Including its stunning domestic take, Deathly Hallows Part 2 also eclipsed Half-Blood Prince to set the worldwide opening weekend record with an astronomical $483.2 million. That improved to $542.2 million
through Monday ($18 million domestic plus $41 million overseas), and the
movie set a new record by passing the half-billion dollar mark in just
six days.
You can read more on "Deathly Hallows: Part 2″ box office gains here.