More Info on Harry Potter: Page to Screen Book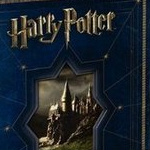 Sep 27, 2011
Thanks to UniversHarryPotter, we have some additional information on the Harry Potter: Page to Screen book:
With 1200 photographs, sketches, and diagrams, the book
will provide unbridled access to every aspect of the film-making process. It will tell the stories behind each
individual film and cover the design and technology behind all the astounding
effects.
…
Daniel Radcliffe and his personal narrative from set to
set will be used as the life line that connects all aspects of this memoir,
giving structure to the many voices of the Harry Potter family who orate this
tale.
All of the movies were filmed at the Leavesden Studio in
Hertfordshire, England and these pages describe how the Leavesden family dealt
with numerous cast, crew, and production dramas, replacements, technical
difficulties and countless narrative and visual decisions. This book will touch on subjects such as J.K.
Rowling's private comments to her young cast, the impact of Richard Harris'
(the original Dumbledore) death on the cast and crew, the effects of 9/11 on
the Leavesden family (during the filming of Harry Potter and the Chamber of
Secrets), the reality of "growing up Potter" for the young starlets who
experienced their adolescence on a hugely public stage, and reflections from
the cast and crew on the end of the film series.
You can read more here. This book will be released October 25th.