One Million Pottermore Emails Sent Out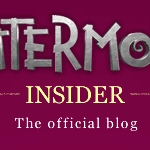 Sep 27, 2011
The Pottermore Insider has updated to announce that all one million Welcome emails for Pottermore beta users have been sent out!
The site is expected to be very busy now that all users have been given access, so you may have to wait and try a few times before successfully signing in.
To everyone who has been granted access to Pottermore, let us know what you think in the comments!