First Four Chapters of "Chamber of Secrets" Open to All on Pottermore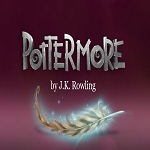 Jul 11, 2012
The first four chapters of "Chamber of Secrets" are now open to all Pottermore users. Pottermore Insider reports:

There's plenty to discover and enjoy. Read more exclusive writing from J.K. Rowling; view The Burrow for the first time and de-gnome the garden. Collect your second-year shopping list, find more Galleons and visit Diagon Alley, where all Pottermore students can now purchase their second-year school books.
The Chamber of Secrets is being launched in three installments; with the next installment following in the coming weeks.
Keep close to Leaky for all Pottermore updates!