"Deathly Hallows: Part 2″ Nominated for 3 Technical Oscars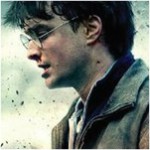 Jan 24, 2012
The nominations for the 84th Academy Awards were announced this morning. In the technical categories, "Deathly Hallows: Part 2″ came away with three nominations. They are:

Art Direction
Production Design: Stuart Craig; Set Decoration: Stephenie McMillan

Makeup
Edouard F. Henriques, Gregory Funk and Yolanda Toussieng

Visual Effects
Tim Burke, David Vickery, Greg Butler and John Richardson
Two former Potter actors were also recognized for their achievements this year. Gary Oldman (Sirius Black) was nominated in the Leading Actor category for his work in "Tinker, Tailor, Soldier, Spy," and Kenneth Branagh (Gilderoy Lockhart) for Supporting Actor in "My Week with Marilyn."
Congratulations to the Harry Potter crew for their nominations!

~*~
Special announcement: Leaky is looking for news editors! If you have what it takes, email us at news [at] the-leaky-cauldron [dot] org.