Roundup of New Dan Radcliffe Interviews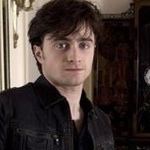 Jan 27, 2012
With the upcoming release of "The Woman in Black," Dan Radcliffe has been taking part in quite a few new interviews.
With Moviefone Canada, Radcliffe discusses what he thinks about "Deathly Hallows: Part 2″ not getting nominated for a Best Picture Oscar:
"I didn't expect it to be nominated for Best Picture, and no, it doesn't
faze us," Radcliffe told Moviefone. "Just because we've been around for
a long time, and made a lot of movies, I don't think when you come to
the end of that series that anyone's obligated to say you're best
picture. Obviously it would have been lovely, but I don't think it's
something we're going to be losing sleep over."
With Toronto.com, Radcliffe discusses how he heard, via a friend, what actor Sean Connery thinks about his career trajectory:
Not particularly, but I did hear the other day from a friend of mine who
is friends with Sean Connery, and apparently Sean Connery asked him to
pass along to me how well he thought I was doing and how well I seem to
be handling everything and making good choices. For me, that was great
because he is a great actor. He had this amazing start to his career in
Bond and managed to create a fantastic career for himself outside that,
so to hear that from him was very flattering.
In a video interview with 680News (which can be seen here or below) Radcliffe goes more in-depth about why he chose "The Woman in Black" and reveals that his current girlfriend actually appears very briefly in the movie.
In another video interview, Radcliffe appears on George Stroumboulopoulos Tonight. This can be seen here or below.

Many thanks to Leaky Reader Marilyn, who provided the links to most of these interviews!