"Deathly Hallows: Part 2" Wins Golden Tomato Award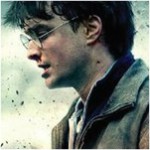 Jan 06, 2012
"Deathly Hallows: Part 2" became the first Harry Potter film to receive the Golden Tomato award for being the best reviewed major film at Rotten Tomatoes in 2011. The final Potter film received a 96% rating. The rating was determined from over 200 reviews written by critics.
While the thought of winning a Golden Tomato might bring a smile to faces, winning one is no joke in Hollywood. It is a point of pride for filmmakers and signals studio bosses and producers as to which directors are hot among critics.

Matt Atchity, editor in chief of Rotten Tomatoes, notes that animated movie kingpin Disney/Pixar keeps its Golden Tomatoes in the same glass case as it does its Oscars.

Indeed, "Potter" producer David Heyman said in a statement that the filmmaking team was `"especially appreciative that this award honors the final film in the series."

"It is the best reviewed 'Harry Potter' of all. The other ones have had a Golden Tomato for best sci-fi film, but this is the first to win the wide release award," Atchity said.