Happy Birthday, Edward!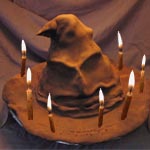 Feb 28, 2012
Posted by Melissa Anelli
Today we celebrate the birthday of our senior editor Edward! We hope you'll all join us in wishing him a great day, which we're very happy came just one day short of the leap-year curse. No fun celebrating once every four years! 😛 Happy day Edward, we love you!