Tom Felton Cast in "Therese Raquin," Jessie Cave Returning to London Theatre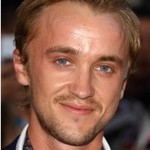 Feb 09, 2012
MTV News is reporting that actor Tom Felton (Draco Malfoy) has been cast in the film, "Therese Raquin" alongside Elizabeth Olsen and Glenn Close.


Felton will play Camille, the husband to Olsen's Therese. Close plays
Camille's mother, who forces Therese to marry her sickly son. When
Therese takes a new lover, they plot to murder Camille and live happily
ever after. Things don't go as planned once Camille's ghost shows up to haunt the lovers.
Actress Jessie Cave (Lavender Brown) will be returning to the London stage in a production of J.M. Barrie's "Mary Rose." Cave will play the titular character at Studio 3 in Riverside Studios from March 28 to April 28. She previously performed as Thomasina in a West End revival of "Arcadia."