First Image of Bonnie Wright in "The Philosophers"; Bonnie Wright's and Tom Felton's New Charitable Efforts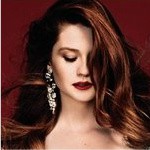 Apr 14, 2012
We now have the first image of Bonnie Wright in her upcoming film "The Philosophers" which can be seen here in our galleries.
Both Bonnie Wright and Tom Felton have recently become involved in charity work. Wright has a Twitter account for the Live Below the Line charity which "is a campaign that's changing the way people think about poverty"and making a huge difference"by challenging everyday people to live on the equivalent of the extreme poverty line for 5 days."
Tom Felton has become an ambassador for the END7 campaign which seeks to "eliminate seven neglected tropical diseases (NTDs) by 2020″:

It costs just 50 pence to treat and protect one person against all seven major NTDs for an entire year. Pills to treat these diseases are donated by pharmaceutical companies and many programmes use existing infrastructure, such as schools and community centres, to administer the treatments"making NTD treatment one of most cost-effective public health initiatives available today.
"I was inspired to support the END7 campaign when I learned how easy it was for young people to get involved," said Felton. "By donating just a few pence, anyone can help get these treatments to people who need them most and hopefully change the future for the millions of children growing up in developing countries around the world."
You can read more here.
Many thanks to Max for the tip!