Quidditch Night at the Boston Cannons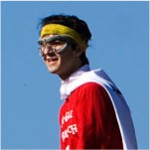 Apr 21, 2012
The International Quidditch Association is holding a Quidditch tournament on the Harvard University soccer field on April 28th. This event is running in concert with the opening of the Boston Cannons lacrosse game which will be held later in the evening:

The tournament will feature the most intense athletic competition Quidditch has ever seen, and a fun "kidditch" game for the kids.
The games will be held at the astroturf fields next to the Harvard stadium. For only $15 you can watch the Quidditch tournament from 3-6pm and then the Boston Cannons lacrosse game at 7:00pm.
You can buy your tickets and read more about the event here.
Our apologies for the technical difficulties over the last few days! Alas, Peeves has been gumming up the works again.