Pottermore CEO Discusses Pottermore Stats and "Chamber of Secrets"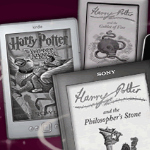 May 04, 2012
Pottermore CEO Charlie Redmayne has recently discussed the opening of "Chamber of Secrets" on Pottermore (it's still "weeks away") and other updates to the site:

Redmayne added that the release of book two, The Chamber of Secrets, was still "weeks away", but that the site would be adding new interactive elements and community tools over the next few weeks. "It's a fantastic experience, but not yet as good as its going to be. We are working on book two now, I'm very pleased with some of the pages I've seen, and it will be coming as soon as possible."
Redmayne also gave some interesting stats on how Pottermore is used, including the most and least used duelling spells:

Redmayne said there had been 4.2m attempts to make potions, with a success rate of just 32%. In those first two weeks there had been 39.9m "wizard duels" with the "full body bind" spell the most popular, and "pimple jinx" the least used. He said that after two weeks 5m new users had registered, with perhaps half of those already sorted into houses, such as Gryffindor and Ravenclaw.
You can read the rest of the article here.