"Chamber of Secrets" to Open on Pottermore "Sometime This Summer"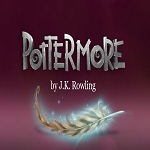 Jun 11, 2012
We've been getting pretty regular updates on how Pottermore is progressing with "Chamber of Secrets," but now, thanks to Pottermore's chief technical officer, Julian Thomas, we know that "Chamber of Secrets" will open "sometime this summer." Thomas also mentioned that "some Far Eastern languages" would be added so that more people will be able to enjoy Pottermore.

Additionally, Thomas spoke to the downtime that plagued Pottermore when it originally opened to beta testing:
Pottermore was announced to great fanfare in June. But the challenges mounted shortly after the site was launched its beta test version in July. The beta testers were let in a bit at a time, and was capped at a million people.
Still, "we found when we opened up to the world that the architecture wasn't enough to accommodate the massive demand," said Julian Thomas, Pottermore's chief technical officer.
The site, which had originally been thought of as primarily a way to deliver Rowling's new content, originally ran on Windows Server and SQL Server. But as the concept developed, more rich, interactive content was added.
When the beta version launched, and hundreds of thousands of people wanted in — especially at peak times such as when new content was added — some of the rich features had to be turned off in order to keep the website working, Thomas said.
The Pottermore techies quickly realized that they would need a way of scaling up to accommodate a huge worldwide audience, as well as a way to more flexibly handle peaks of demand.
Because of those technical challenges, the site, which was generally expected to go live in October, didn't then.
When Thomas started working at Pottermore in November, "I knew we needed something quick. Expectations were already not being met," he said. "I realized the cloud was the solution>"
He looked at a number of cloud providers but decided on Microsoft's Azure for its capability and since Pottermore had already been using the company's services.
Pottermore launched to the public on Azure in April. Within two weeks, it had a billion page impressions. Nearly 3 million people have registered on the site and been "sorted" into Hogwart's four houses. Including the beta testers, the site has had about 10 million unique visitors, Thomas said.
You can read more of the article here.