Pottermore Slytherins Can Now Access First Four Chapters of "Chamber of Secrets" UPDATED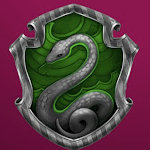 Jul 10, 2012
UPDATE: If you want to know what the first four chapters of Chamber of Secrets contain, scroll down.
The first four chapters of "Chamber of Secrets" are now open to all Pottermore users in Slytherin House. Tomorrow these chapters will be opened to all other Houses.
Congratulations again to Slytherin! Enjoy the beginning of "Chamber of Secrets."
…
…
UPDATE:
The new conent with in Chapters One through Four consists of new, exclusive information about the Malfoy family and technology in the Wizarding World, as well as interactive mini-games (such as throwing Gnomes and playing with Aunt Petunia's pudding)!