Happy Birthday, Daniel Radcliffe!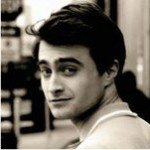 Jul 23, 2012
Today, July 23rd, is Daniel Radcliffe's 23rd birthday! While we all know and love Daniel Radcliffe for playing Harry Potter he is spending a very busy year working on a variety of other projects including "Kill Your Darlings," "A Young Doctor's Notebook," "The Cripple of Inishmaan," "Horns," and "The F Word."
Please join Leaky in wishing him a very happy birthday!