"Casual Vacancy" Withheld from Foreign Publishers Because of Piracy Risks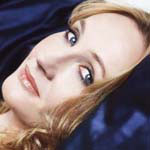 Aug 01, 2012
Foreign publishers will not receive a copy of the manuscript for The Casual Vacancy until the book is published in English on September 27th. France and Germany have received advanced copies but countries viewed at a high risk for piracy, including Finland, Italy and Slovenia, have not, meaning they will have to rush the translation, editorial and production process. This Guardian article has more insight on how the decision will affect the translation process around the world:

"We will most likely be forced to employ more than one translator and abnormally speed up the editorial and production process to publish in time for the Christmas season," said Ilc [Slovenian Editor].

In Finland, the process is moving even faster. "The translator has to agree, sight unseen, to turn in the finished copy in three weeks, by October 18, in time for release for Christmas sales. That's 23 pages of polished final text every day for 21 days ' without time to read the book beforehand!" blogged Jill Timbers, a translator of Finnish books into English. Timbers said that discussion was "swirling" among Finnish literary translators about quality of translation, and "preserving true Finnish language versus slipping inadvertently into anglicisms under such time pressure".
"Some translators argue that it's good [that] bestsellers are translated into Finnish, even if time pressure means the level of the Finnish isn't top-quality," she said. But "there's a derogatory nickname in Finnish for translations that 'straighten all the curves', convey the storyline but skim past finer bits and nuances. Perhaps that wouldn't so diminish Rowling's new book? Who can say, since no one's seen it."
You can read the full article at this link.
What do you think? Is this unfair or is it the price to pay to protect the plot?