Harry Potter Stars and Director Come Together for "Great Expectations"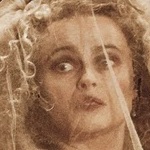 Aug 15, 2012
Several Potter stars and Harry Potter and the Goblet of Fire director Mike Newell are working together once more. This time Ralph Fiennes (Voldemort), Helena Bonham Carter (Bellatrix), and Robbie Coltrane (Hagrid) have been cast together in a new adaptation of Charles Dicken's Great Expectations (directed by Mike Newell). The trailer of this newest adaptation was released yesterday (and can be viewed below). According to the Examiner, the film is set to premier at Toronto International Film Festival and be released in the UK and Germany. There is currently no notice of the movie being released in American theaters. The Examiner gives a synopsis of the movie:
The story follows a young orphan named Pip who has lived his entire life in misery with his abusive older sister. One day he is called upon by a wealthy shut-in named Miss Havisham (Bonham-Carter) to come to her home and play with her daughter, Estella. Though Estella treats Pip with utter disdain, he soon finds himself falling in love with the young beauty, which Miss Havisham encourages. Pip then gets an invitation from a mysterious benefactor to go to a finishing school where he can become a proper gentleman. But things are not as they appear to be and Pip soon finds himself at the center of a much bigger plan.
The rest of the article can be read here.
According to IMDb, Ralph Fiennes plays Magwitch (a deported criminal Pip meets in a graveyard, who later becomes wealthy and sends money to Pip) and Robbie Coltrane plays Mr. Jaggers (a criminal lawyer hired by Magwitch to provide for Pip).