Alan Rickman in "Gambit"; Movie Poster Released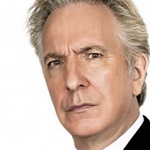 Sep 07, 2012
Alan Rickman (Severus Snape) is in a new remake of the movie Gambit. In Gambit, Alan Rickman acts along side Colin Firth as Firth's character attempts to con Rickman's character into buy a fake Monet painting. The film is set to be released January 11, 2013. The new movie posters can be seen below. The Daily Blam reports:
Gambit revolves around a London art curator (firth) who plots an elaborate scheme to con a wealthy collector (Alan Rickman) into buying a fake Monet painting. As part of the ruse, he recruits a Texas steer roper (Diaz) to play the part of a woman whose grandfather liberated the painting at the end of WWII.
Director Michael Hoffman,s heist-comedy Gambit, a remake of the 1966 film of the same name starring Michael Caine and Shirley MacLaine, was written by Joel and Ethan Coen and is scheduled for theatrical release January 11th, 2013.