Tom Lenk and Amber Benson to be Attending LeakyCon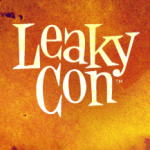 May 08, 2013
LeakyCon has announced that Buffy the Vampire Slayer's Amber Benson (Tara MaClay) and Tom Lenk (Andrew Wells) will be in attendance at LeakyCon 2013 Portland! Amber Benson made an appearance last year, but she is planing to attend LeakyCon 2013 for longer–sharing her knowledge on vampires, witches, and "other supernatural geekery". Leakynews reports:


Amber will be joined at LeakyCon by her Buffy co-star Tom Lenk! After playing the villainous Andrew Wells on Buffy, Tom portrayed a snarky intern in Joss Whedon's Cabin in the Woods and has most recently starred alongside other fan favorites in Whedon's adaptation of Much Ado About Nothing, in which he played opposite Nathan Fillion to hilarious effect.

Have you registered for LC Portland yet? There's still time! Head to LeakyCon.com and register now!