Annotated Copy of "Philosopher's Stone" Sells for $228K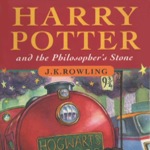 May 22, 2013
J. K. Rowling's annotated copy of "Philosopher's Stone" was auctioned off for $228,000 at Sotheby's today:

Sotheby's said the work, offered as part of a charity book sale jointly organized with the English PEN writers' association, was sold to an anonymous bidder by telephone.
Rowling peppered the book with many personal annotations, including editorial decisions, comments on the process of writing and a note on how she came to create the game of Quidditch.
The proceeds of the auction with go towards English PEN and the Lumos Foundation. You can read more about the auction here.