Daniel Radcliffe on Franchises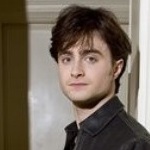 Jun 01, 2013
This week Daniel Radcliffe has released two statements concerning franchises. According to Hypable, Radcliffe refused to film additional Harry Potter scenes for the expansion of the Wizarding World. He has worked hard to break out of the franchise, and he does not want to remain type-cast in his role as Harry Potter. Also recently, Radcliffe talked about being interested in the Star Wars franchise–in a good supporting role however, definitely not a lead.

Radcliffe on Wizarding World scenes (Hypable):
In new comments to TimeOut London over the weekend, Radcliffe reveals that he didn't film scenes for the Wizarding World of Harry Potter expansion in Orlando because he's "done so much work to establish [himself] as something outside that series."
"¦The theme parks are expanding and there was an enquiry whether I'd do more filming from them and I was like: No, I can't get away with that any more, I'd just look foolish. I'd never totally close the door [to returning to Potter] for the reason that Jo's a great writer. But no more school boy stuff."
He added, "I'm 23, which is too old to be running round in a school boy's cape."
In a separate report earlier today, we told you that Radcliffe says he'd play James Potter in aHarry Potter remake.
Radcliffe on Star Wars (Geeks of Doom):
Recently, both Harry Potter star Daniel Radcliffe and Lord of the Rings andFringe star John Noble have been asked about whether or not they would want to appear in Star Wars, and you can read their answers below.
Radcliffe, who's just a couple of years out of his first massive franchise (in which he was the primary face), said this to Time Out London about the idea:
class="bq2″ style="background-image: url(http://www.geeksofdoom.com/GoD/img/frame/pq2_bkgrnd.jpg); margin: 0px 0px 0px 20px; padding: 15px 20px 10px; line-height: 16.875px; background-position: 0% 0%; background-repeat: no-repeat no-repeat;">"˜Franchise' mustn't become a dirty word. If directors like J.J. Abrams and Joss Whedon keep doing what they're doing, it won't be. I'd love to be part of one again. Maybe not leading it: a nice supporting role. In Star Wars? Yeah, that'd be awesome. That'd be crazy cool."