"Philosopher's Stone" Updated on Pottermore with Four New Moments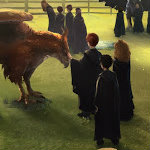 Aug 08, 2013
Four new Moments have been added to the "Philosopher's Stone" section of Pottermore. Today, the Pottermore Insider hinted at where each of these new Moments are:

˜Ain't no safer place. Not one. Except Hogwarts'
˜Tricky customer, eh? Not to worry, we'll find the perfect match here somewhere ' '
˜You're in safe hands (though I have none)'
˜Bewitch the mind and ensnare the senses'
Make sure you have the sound turned on when visiting these new Moments so that you can enjoy the sound effects and a snippet from the digital audio book as you explore them!