Reminder: Universal Webcast at 10:30 Eastern!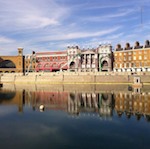 Jan 23, 2014
Posted by Melissa Anelli
Quick reminder: Universal Orlando is doing a webcast about the upcoming theme park expansion and we are on the ground in Orlando getting you all the details! Check back soon! And you can watch that webcast right here at Universal's site.