Harry Potter Stuntman Speaks About Accident That Left Him Paralyzed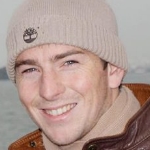 Mar 27, 2014
Harry Potter stuntman David Holmes recently spoke to The Mirror about the accident on set that left him paralyzed for life:

Rehearsing a flying scene ' recognised as one of the most dangerous in the business ' he was hurled into a wall, breaking his neck, and leaving him paralysed for life.
But, speaking for the first time about the trauma, he reveals how his initial concern wasn't for himself.
"My first thought was, ˜Don't ring Mum and Dad, I don't want to worry them" says David.
Disaster struck at Warner Bros Studios in Leavesden, Herts, in January 2009 when he slammed into a wall after being pulled backwards at speed by a high-strength wire.
The "jerk back" stunt is designed to replicate the effects of an explosion.
David, who is now in a wheelchair, says: "I hit the wall and then landed on the crash mat underneath. My stunt co-ordinator grabbed my hand and said, ˜Squeeze my fingers'. I could move my arm to grab his hand but I couldn't squeeze his fingers.
"I looked into his eyes and that's when I realised what happened was major.
"I remember slipping in and out of consciousness because of the pain levels. I'd broken a bone before, so recognising that weird feeling across my whole body from my fingertips right down to my toes, I knew I had really done some damage."
Holmes also spoke about how he first got his job working on the Harry Potter films, and how he keeps in contact with a lot of the cast and crew:

He was spotted as a potential Radcliffe double by stunt co-ordinator Greg Powell who he met just before the series started and was asked to do a broomstick test.
"I found myself in this wonderful studio strapped to the back of a truck, getting towed down the runway, dragging my feet along the floor in front of Chris Columbus, the director.
"So that's how I got my job."
David appeared in all the Harry Potter movies from The Philosopher's Stone in 2001 until the accident in 2009.
He says: "It was an amazing experience. I loved it and Dan was an absolute pleasure to work with. The cast and crew were like a second family and I remain in touch with a lot of them to this day."
You can read more, including about how Holmes now races a specially modified car and opened his own production company, here.