Ginny Potter Will Comment Live on the Quidditch World Cup Final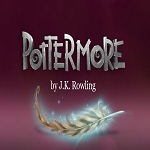 Jul 07, 2014
Ginny Potter will be reporting live from the Patagonian desert for the Quidditch World Cup final match: Brazil versus Bulgaria. The match will take place on July 11th and Ginny will be joined by a "familiar face" in the journalist's enclosure:

It's Brazil versus Bulgaria for the 2014 Quidditch World Cup final! The hotly anticipated match will take place this Friday, July 11 from 2.00pm Patagonia time (6.00pm BST, 1.00pm EDT, 10.00am PDT). The final will follow the play-off for third place between Japan and the USA this Wednesday, July 9.
Daily Prophet Quidditch Correspondent Ginny Potter will be commenting live from the final as it happens, so get ready for tensions and excitement as the match progresses! Can Brazil claim a sixth tournament victory, or will Viktor Krum's team pull another win out of the bag?
Stay tuned to learn more about Ginny's live commentary, which will be available here on the Pottermore Insider for all to enjoy.
Ginny Potter will also be joined in the journalists' enclosure by a familiar face for the World Cup final – who do you think it will be? Vote in our poll below or tell us on Facebook or Twitter if you have an account using #QuidditchWorldCup!