Harry Potter Goes to MIT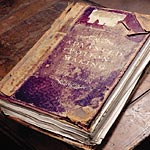 Aug 26, 2003
Uncategorized
Howdy TLC fans. I've been saving this link up for a while to both wait until someone did an article about it and to eventually let y'all know where I work in real life.
I work for the MIT OpenCourseWare project as a Web Production Specialist – meaning I do a lot with HTML, Web standards & accessibility, and images. I'm just about to move into heads-down mode for the next month and a half to help meet our goal of 500 MIT courses online by Sept. 30th, 2003.
Wired Magazine published this article online today, (from their September issue), which gives the best description yet of the project along with some excellent real-life examples of how people are using it.
What does this have to do with Harry? Well, while working on one course in particular, (Introduction to Psychology, Fall 2002), I came across the Midterm and Final for 2000 – both which were centered around the world created by Rowling.
For a full list of courses currently available at OCW – check out this link. And NO, you cannot get any sort of degree or certificate….but its all the information for self-learning you'd ever (almost) want.