Order of the Phoenix Countdown Now Desktop Item and Widget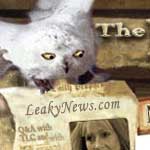 Apr 27, 2006
Uncategorized
As promised, our Harry Potter and the Order of the Phoenix countdown and news reader (seen at right) is now available for you in yet more convenient ways; now can get it as a widget, as a item on your desktop, or for your MySpace, Blog, or other Web site (except LiveJournal). Chris Chang designed the widgets and John Noe converted the countdown to a desktop file. Expect more options and designs in the future!
All the directions to getting the various types of files can be found by going to this link, or by simply reading the rest of this post. Enjoy!
---
Blog/MySpace/Web page/etc.:
Copy and paste the following text into your page. To add it to your MySpace account, add it to a line in your profile – enjoy!
Computer:
Widgets:
Yahoo!Widgets
(Info,
Download – Mac and Windows friendly, though you need
Yahoo!'s widget engine for it to work)
Apple's Dashboard
(Info,
Download; Mac OS X 10.4.1 or later).
Update: Chris has also added the Australian version, here.
Desktop (Windows only):
Follow the directions below:
–Right-Click and Save-As on this link to download the item.
-You will be prompted, "Do you want to add an Active Desktop item to your desktop?" Answer Yes.
-On the next screen, click "OK" to continue to add the countdown to your desktop. (Note: If the synchronization "fails," don't worry; it is not necessary. The Flash
in the file will handle the updates.)
-The countdown should now appear on the desktop. When it does, feel free to move it to where you'd like it to live by clicking and dragging.
-To close it, hover your mouse on the top border, and an "x" will appear on the top right side; click the "x" and the countdown will close.
-If you'd like to bring it back up after closing it, right-click your desktop and select "properties," then "Desktop," and then the "Customize Desktop" button. Select the "Web" tab, check the checkbox
next to the item named "LeakyNews," and continue to press "OK" until all windows are closed.
Enjoy!