Welcoming the Potter Pundits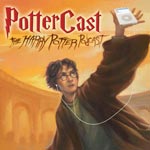 Aug 29, 2009
In the next PotterCast, our Harry Potter podcast, we will be introducing a new segment and several new voices to the show. The Potter Pundits will be providing a scholarly, yet entertaining, look at the themes and symbolism in Harry Potter. We're excited to share it with you! Please join us in welcoming them!
Travis Prinzi (books/website) is a popular author and speaker on the intersection of fantasy and politics, myth and culture, in J.K. Rowling's Harry Potter novels. He has been a featured speaker and led panel discussions at five Harry Potter conferences, and has lectured on everything from Harry Potter to religion to education to hit TV shows like The Office at university campuses and libraries in the United States and Canada. He collects and edits the best in Harry Potter scholarship each year for Zossima Press's Hog's Head Conversations: Essays on Harry Potter, the first volume of which was published in July 2009. Prinzi also writes and moderates an ongoing Potter conversation at TheHogsHead.org as well as through PubCast. Prinzi holds graduate degrees in education and theology from the University of Rochester and Northeastern Seminary. He lives in Rochester, NY, with his wife, Tricia, daughter, Sophia, and his dog, Moses. For more, including a speaking schedule, visit TheHogsHead.org.

James W. Thomas (books) is Professor of English at Pepperdine University, where he has taught since 1981. For many years he has done scholarly work, primarily in 20th-century American Literature. He has published a number of articles and reviews, along with Lyle Saxon, A Critical Biography, and has taught courses on Edgar Allan Poe, William Faulkner, contemporary American poetry, and American short stories. Over the past few years Dr. Thomas has spoken at Harry Potter conferences in Dallas, Toronto, and San Francisco, ad has been interviewed by NPR, several newspapers, and TIME magazine regarding the Potter books. Since the fall of 2006, he has taught a number of Pepperdine students in his university classes on the Potter series. He is the author of Repotting Harry Potter: A Professor's Book-by-Book Guide for the Serious Re-reader, published in January 2009 by Zossima Press. He lives in Westlake Village, CA, with his wife, with whom he has three children and four grandchildren.

John Granger (books/website) has recently been called "The Dean of Harry Potter Scholars" by Time.com. Author of four books on the Hogwarts adventures (The Deathly Hallows Lectures and Harry Potter's Bookshelf among them), Granger has been a featured speaker at eight Harry Potter fan conferences in North America, including LeakyCon 2009. He has lectured at major colleges and universities, including Yale, Princeton, Pepperdine, Baylor, Biola/Torrey, Washington&Lee, Penn and the University of Chicago. His views on Harry Potter have been featured in the New York Times and the Wall Street Journal, as well as on CNN, A&E, MSNBC and close to 100 radio talk show programs. Granger is an honors graduate of Phillips Exeter Academy and the University of Chicago. He was also a finalist in the 2006 Witch Weekly "Most Winning Smile" contest, house-elf division. John lives with his wife, Mary, and their seven Harry-loving children in Pennsylvania. He frequently speaks at schools, libraries, conventions and churches; please contact the Penguin Speakers Bureau for dates and scheduling information.
Tune into the next PotterCast for the first segment!