Neville's Chocolate Frog Card Contest Now Open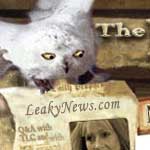 Feb 01, 2009
Uncategorized
Our Contest Crew has opened up their latest contest which asks you to design a portrait for a Chocolate Frog Collectible Card of Neville Longbottom. To enter this contest, please design a Chocolate Frog Card, complete with original illustration (hand-drawn or computer generated) and a biography in 75-words or less. An example of a character biography found on a Chocolate Frog Card can be viewed via the link above. In addition to entries created by individuals, collaborations of one writer and one artist are allowed for this contest, both submitting one joint entry. Your work must be no larger than 5″ by 5″ and, ideally, under 1 MB in size.
As with all of our contests, readers over the age of 13 and not involved in the judging process may submit work according to the formal rules stated here. Please e-mail your submissions to [email protected] by 11:59 pm EST on February 28, 2009 with the term: Neville's Chocolate Frog Card in the subject line. The first place winner will receive a custom made wand donated by Wizard Wood Wands.
Full rules for this contest can be found via this link, while discussion of this contest can be found in the Contest Corner on the Leaky Lounge. Good luck!