Pottermore: Site Updates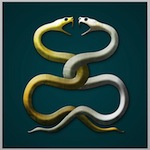 Aug 29, 2012
Pottermore Insider has announced that it may be difficult for fans to log into Pottermore due to site updates. The site reads:
Onsite update:
As a part of our ongoing work to improve Pottermore.com, we have planned system updates for Wednesday, the 29th of August. During the hours of 10:00GMT and 13:00GMT on this day, some users may experience disruption in accessing or exploring Pottermore. Don't worry if this happens, it will be our team working hard to make the site better.
Yesterday Pottermore posted:
Tuesday 28 August

Onsite update:
Our Tech team are working to bring back your total house points earned. You'll be able to see your current points earned since the last Pottermore House Cup, as well as your total.
This may be the cause of Pottermore's technological update. Stay close to Leaky for more news!
*GMT is Greenwich Mean Time