Tom Burke Cast as Cormoran Strike TV Series?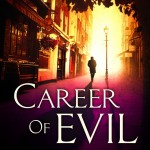 Sep 03, 2016
It has been a while since we last heard anything about the TV series adaptation of J.K Rowling's adult mystery series. The Cormoran Strike series–currently comprised of three novels (The Cuckoo's Calling, The Silkworm, and Career of Evil) and counting–adaptation was first announced in 2014. It was speculated that the series was going begin filming last fall in order to be a part of the 2016-2017 line up, and that HBO would be partnering with BBC to bring the show to America.
The BBC had previously reported the Cormoran Strike series in it's Autumn/Winter line up with the following press release from 2015:
The Cormoran Strike Mysteries 

Based on Robert Galbraith's best-selling novels The Cuckoo's Calling and The Silkworm, and the highly anticipated Career Of Evil, due for publication this autumn, this bold series from a master storyteller will bring one of the most memorable detective duos of modern times to BBC One. 

Steeped in the atmosphere of contemporary London, Cormoran Strike's city is far from the bright lights and frenetic bustle, immersed instead in its darker, murkier side. War veteran turned private detective, Strike investigates shocking crimes together with his female assistant Robin, whose forensic mind and fierce determination he cannot ignore. The murders take them from the hushed streets of Mayfair to the literary haunts of Fitzrovia, exposing the seedy reality lurking beneath seemingly innocent societies. With each crime, they discover a little more about each other and both learn that appearances can be deceptive.

The series is made by Brontë Film and Television, the producers of The Casual Vacancy. Sarah Phelps will adapt The Cuckoo's Calling and Ben Richards The Silkworm. Ruth Kenley-Letts, Neil Blair and JK Rowling are executive producers, and Lucy Richer for the BBC. Dan McCulloch will produce and Julian Farino will direct.
However, there hasn't been much word on the Cormoran Strike Mystery Series since. Earlier this summer, there was some speculation that filming for the series would finally begin this Autumn. The Knowledge Online reported:
Filming on BBC One's adaptation of The Cormoran Strike Mysteries by Robert Galbraith – aka J.K. Rowling – is due to begin in London this autumn. 

The start date for principal photography is on Production Intelligence, along with key HoD names including the line producer, producer, production designer, location manager and casting director. 

The lengthy shoot will be delivered as 7 x 60 episodes, incorporating three of the books in the series of novels about the eponymous injured war veteran turned private investigator Strike and his assistant Robin as they investigate crimes in the capital's murky underbelly.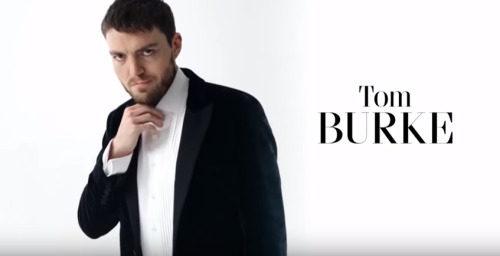 But what about casting? With no dates committed to, casting seems to be nonexistent. The IMDB for the tv series is bone dry. However, Hypable seems to have come across a golden nugget. In a recent article in The Times, it was briefly mentioned that Tom Burke had been cast as Cormoran Strike:
Zadie Smith's NW (set in northwest London) has been shot this summer, directed by Saul Dibb, whose 2004 breakthrough film, Bullet Boy, had an east London backdrop. Filming of three detective books by Robert Galbraith (actually JK Rowling, of course), The Cuckoo's Calling, The Silkworm and Career of Evil, will begin this autumn as The Cormoran Strike Mysteries. I gather that Tom Burke, last seen as the nasty Dolokhov in War & Peace, will play the Afghan vet turned private 'tec. Jessie Burton's The Miniaturist is slated to be shot shortly, followed by David Nicholls's Us, longlisted for the 2014 Man Booker prize. Sorry, Poldark fans, but there are some really good novelists of this century whose work I'd also like to see on screen.
Well…they've possibly cast the lead role, so that's a start! What about Robin? What do fans think of Tom Burke?