Ezra Miller on Juggling Two Major Roles at Once
Sep 06, 2016
Ezra Miller knew full well, when he was offered the part of Credence Barebone, that there would be scheduling issues between Fantastic Beasts and The Flash, which he had already signed on to. But he didn't let that stop him. He was too attached to both parts to give either of them up without a fight.
Ezra, like many of us, became attached to the Harry Potter franchise at a very young age. As he grew up and became the actor he is today, he expected that universe to be closed off to him. It had already played itself out and it was, essentially, over. "I spent years devastated that I wasn't in that world, that I wasn't in those movies. I would say, "I can do British, I promise!"" He says. But to find out he was wrong, that there was more coming, that there was a character that he could portray in the magical world he'd only dreamed of… Well, I know how I'd feel if it ever happened to me.
'I improvise this character and I get a call two days later from David Yates. By then, I had become so invested in that character and, if you look back at those tapes, I had already become Credence. There is so much of what I've done as Credence that just came to me that day.'
For a moment, after he was offered the part, Ezra wasn't sure he would be able to do both Fantastic Beasts and The Flash. But he refused to give up the role. You see, he had already become attached to Credence Barebone, despite how little he knew of the character. Ezra began to persuade Warner Bros. that he could do both films. He told them he wanted a relationship with them, something that hasn't happened in decades. "I want Credence and I want The Flash."
'Anyway, so they move mountains,' he says, sighing like he still can't quite believe it happened. 'Big, huge mountains are moved and we make it work.'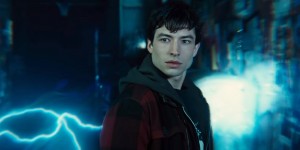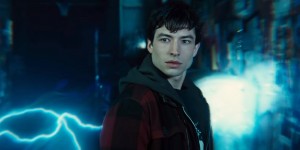 Mountains were moved so that we get the chance to see Ezra Miller as both Credence Barebone and Barry Allen. Read more about it here.