Eddie Redmayne's 'Fantastic Beasts' Audiobook (and eBook) Now Available!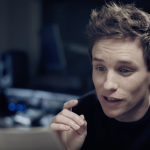 Mar 14, 2017
The updated audiobook version of the Fantastic Beasts and Where to Find Them encyclopedia, voiced by Newt Scamander himself, Eddie Redmayne, is available for download on Audible today! The audiobook is already breaking records and will no doubt continue to do so.
According to MarketWatch, Audible revealed that the Fantastic Beasts textbook now holds the coveted title of most preordered audiobook ever, beating out Lee Child's 2016 audio edition of Night School.
Leaky recently shared a snippet of the book with eager fans, covering Redmayne's reading of the famed Magizoologist's Basilisk entry. The clip, featuring his unmistakably unique voice, is described as follows:
"The beast's description is filled with the passion Newt feels for all magical creatures and is accompanied by sound-effects that make the listener feel as if they are back in the Chamber of Secrets with the Basilisk slithering stealthily nearby."
The brief excerpt surely set ears to tingling and helped inspire the unprecedented sales. And now Audible has released three additional clips, hoping to charm even more listeners. Hear Redmayne describe the glorious Thunderbird below, and visit EW.com to hear his entries for the Imp and Manticore, as well.
Given the popularity of Redmayne's portrayal in the film adaptation of the same name, it was clearly a brilliant decision to bring the two together in this magical way. Even JK Rowling, the writing genius behind the Harry Potter and Fantastic Beasts books, took to Twitter to comment on this latest wizarding entry.
Here Rowling, who wrote a new foreword for the updated edition of the book, assured fans–for whom this is still the tip of the proverbial iceberg–that more information will indeed be revealed!
You will, I promise! https://t.co/Gaol8QBQUo

— J.K. Rowling (@jk_rowling) March 14, 2017
In exciting related news, she also shared that they are currently working on the title for the upcoming film sequel.
We're in the process of deciding that right now… https://t.co/6MJJHjLRlI

— J.K. Rowling (@jk_rowling) March 14, 2017
But, no, for those who were hopeful, it will not be put to a fan vote.
.@youngvulgarian@Aidan___Kerr No, we are not having a bloody referendum about the title of the next Fantastic Beasts movie. pic.twitter.com/7nmpLI8rQD

— J.K. Rowling (@jk_rowling) March 14, 2017
And, finally, Rowling reminded fans to check out her new website, where she answers many frequently-asked questions about the Fantastic Beasts film and how it fits into the canon.
This, and other FAQs about the first Beast movie, answered here: https://t.co/nC2r0rr0lY https://t.co/aOYwz8emDj

— J.K. Rowling (@jk_rowling) March 14, 2017
Since the demand for all things wizarding-related shows no sign of diminishing, its good to know there are places to find answers and that we can expect even more exciting things to come!
For example, the Bloomsbury version (cover by Johnny Duddle, art by Tomislav Tomic) and eBook version (cover by Olly Moss) of the new and updated encyclopedia–a must in every household, according to Dumbledore–is also available today, including the exclusive foreword referenced above and six new beasts from the mind of JK Rowling. See more at Pottermore (audiobook here and eBook here) and Bloomsbury. Also read more about a new illustrated version of the book coming this November here!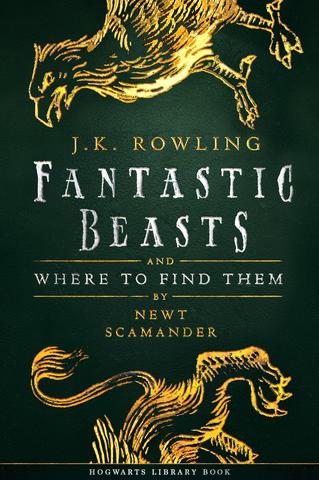 The brand new edition of #FantasticBeasts is unleashed today! Get ready to discover the 6 new beasts! https://t.co/54ZYuSVcyF pic.twitter.com/57BI3NBJ6H

— Bloomsbury Kids UK (@KidsBloomsbury) March 14, 2017