UPDATE: News and Teasers: Ezra Miller, Emma Watson, David Tennant and More!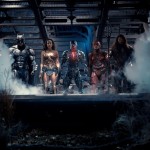 Mar 23, 2017
UPDATE: See below for the first official Justice League trailer!
The Harry Potter and Fantastic Beasts alums are at it again–making news almost faster than it can be reported! A number of new teasers and posters, as well as news of upcoming projects, released this week.
Ezra Miller, known for his portrayal of the conflicted obscurial wizard Credence Barebone in Fantastic Beasts, is set to appear as Flash in the DC Comics superhero team-up Justice League, opening in theaters November 17th.
Not much has been released to date, except for some promotional photos of the actors in character, so it was particularly exciting for fans to see Warner Bros. air a clip teasing the first official trailer, to be unveiled Saturday.
MovieWeb posts this official synopsis of the film, which builds on the upcoming stand-alone Wonder Woman entry featuring David Thewlis:
"Superman's selfless act, Justice League sees Bruce Wayne enlist the help of his newfound ally, Diana Prince, to face an even greater enemy. Together, Batman and Wonder Woman work quickly to find and recruit a team of metahumans to stand against this newly awakened threat. But despite the formation of this unprecedented league of heroes, Batman, Wonder Woman, Aquaman, Cyborg and The Flash, it may already be too late to save the planet from an assault of catastrophic proportions."
Warner Bros. also released this poster with the tag-line "Unite," a call to arms for the heroes.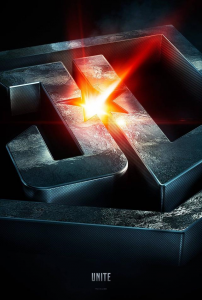 In other exciting news, the first poster for Emma Watson's The Circle has been released in advance of its inclusion in the Tribeca Film Festival. Fansided reports that the film, also starring Tom Hanks, John Boyega, and Bill Paxton, will premiere at the festival. It has not yet been announced whether Watson (Mae Holland) will attend, but fans are hopeful, as it looks to be an intriguing thriller, and the chance to hear her speak about the film would be equally thrilling!
Leaky gives the following summary of the film:
"When Mae begins to use the company's new technology to broadcast her life, sharing her fears and ambitions with millions of strangers, she learns that her decisions and actions will determine the future of humanity."
It sounds like a film bound to keep viewers on the edge of their seats and, if you're interested, grab a seat at the Tribeca Festival when tickets go on sale at the end of the month! While you're purchasing tickets, you may as well consider David Tennant's starring turn on the Wyndham Theatre stage in Don Juan in Soho.
Leaky covered Tennant's interview with What's On Stage about his boundary-pushing role as a lothario in the tragicomedy. He said:
"He's a sociopath, really, and something you'd never want to practice in real life, but there's something rather thrilling about indulging that psychology for a while. To see what it's like to have an entirely guilt-free existence. And to be able to do that in the safety of a fictional universe is rather intoxicating. I wouldn't want to be him, and certainly wouldn't want my daughters anywhere near him… or my sons…."
A peek at one or two of the first-look photos featured by Playbill more than back-up Tennant's hints at the eccentricity of the character and the modern overhaul of Moliere's classic in general.
To view the other photos in Playbill's exclusive gallery, click here and get excited about the official opening March 28th!
Also opening in the next few days is the Irish documentary, Atlantic, narrated by the fantastic Brendan Gleeson, whose voice was unmistakably memorable as the gruff Mad-Eye Moody in the Harry Potter series.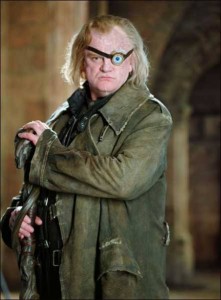 Irish Central describes the film as follows:
"Directed by Risteard Ó Domhnaill, [Atlantic] charts the fortunes of three small fishing communities, one in Ireland, one in Norway and one in Newfoundland, as they grapple with the legacy of environmental exploitation and its troubling consequences on their way of life."
The film won Best Documentary at the Dublin International Film Festival and premieres at the Cantor Film Center in New York Friday, March 24th. The screening is open to the public and free tickets are available by RSVP. See the original article here for contact information.
Other films for Potter fans to look forward to include Good Time, Damsel, Idol's Eye, and High Life. Each film features Robert Pattinson, currently starring in The Lost City of Z, which opens in the UK this weekend.
Dark Horizons reported on a podcast he did with Kermode and Mayo during his press tour in which he also discussed his upcoming projects. He described Good Time as a "really hardcore kind of Queens, New York, mentally damaged psychopath, bank robbery movie." He called the western, Damsel, a "slapstick comedy" and revealed he'll be contributing music to the film, which also stars Mia Wasikowska.
Regarding the relationship between his musical and acting abilities, Pattinson added:
"I used to differentiate between music and acting but the more I don't play music, the more I push that area of my brain into acting. I improvise like I would when I play music."
He didn't offer any information about Idol's Eye or High Life, but he did divulge that he has one other untitled work in the pipeline which will be unlike anything he's attempted before. The film will be completely improvised, which is  certainly a bold approach to filmmaking! Pattinson observed, "You just try and do things that you hope you won't be bored in and then hopefully other people won't be bored in it too."
It sounds fascinating, and we'll keep you updated of any new developments on this film–and the others we've covered–as they come out!
UPDATE: Warner Bros. released the trailer for Justice League yesterday. It shows Batman (Ben Affleck) consulting with Wonder Woman (Gal Gadot) over the coming threat–a threat she ominously says is already here–and the need for a call to action. Batman then makes it his mission to convince Aquaman (Jason Momoa), Cyborg (Ray Fisher), and Flash (Ezra Miller) to join the fight. As a gritty rendition of "Come Together" plays over the action, the unlikely allies unite. With amazing effects, sarcastic banter, and great slow-motion cuts introducing the film, we say let the "age of heroes" begin!  See the new trailer below.