Producer Lionel Wigram Talks 'Cursed Child' Film Adaptation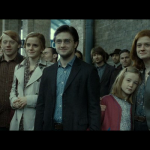 May 11, 2017
Producer Lionel Wigram spoke with Express.co.uk about hopes for a future Harry Potter and the Cursed Child film adaptation at the European premiere of King Arthur: Legend of the Sword yesterday. In addition to being a frequent collaborator of director Guy Ritchie, Wigram also produced the last four Harry Potter films and Fantastic Beasts and Where to Find Them, so he has an established relationship with the wizarding world.
And, given the continuing success of the award-winning stage play, it's no surprise that many fans are hopeful J.K. Rowling and Warner Bros. will some day consider taking it to the silver screen. Considering that possibility, Wigram remarked:
"Whatever she wants, as far as I'm concerned, is right.

"I think [Cursed Child] would make a great movie. Maybe at some point she'll be ready to do that.

"I think it's got a wonderful, long, theatrical run…it works brilliantly as a piece of theatre.

"I love the fact that there's another aspect of the Harry Potter world which is completely different from everything else.

"I think it's very special as it is and there will be a time when she's maybe ready to do it [as a movie]."
That's where Wigram hit the nail on the head, so to speak. It all comes down to the day Rowling will be ready, but the official status quo is that there are no plans to adapt Cursed Child for film, and Warner Bros. made that expressly clear in their statement to Express.co.uk.
While interest in the production shows no sign of waning, that may hold true. Plans are in place to take Cursed Child to Broadway in April 2018, and a second cast is preparing to begin a new run in London May 24th. But we do know a film version already exists–the question is whether fans will ever see it.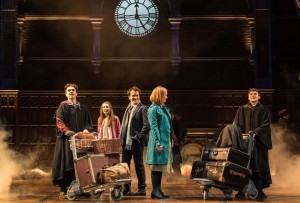 Leaky recently reported on the exciting news that a performance of the original Cursed Child cast has been recorded for archive purposes. Yet it escaped no one's notice that such a recording could also be broadcast as a special theatrical event–or sold! The fans' response to a screening (though we may need a cauldron of Felix Felicis to get it) would no doubt give both Rowling and Warner Bros. much food for thought.
Keen fans have also noted that Daniel Radcliffe, Emma Watson, and Rupert Grint will come of age for the Cursed Child story at about the same time the Fantastic Beasts series runs its course. At that time, all the stars would be aligned, and they may be telling a different story altogether. We can only hope!
To read the full Express.co.uk article, click here.