Universal Plans to Augment Theme Park Rides!
Jun 29, 2017
Universal filed a new patent yesterday that would enhance the visual effects at Universal Studios theme parks.
The parks in Orlando, Hollywood, and Japan boast some of most incredible, high-tech effects available today, creating immersive experiences for fans of the Wizarding World of Harry Potter, Jimmy Fallon's The Tonight Show, Despicable Me, and Marvel's super heroes. Now they plan to push the envelope even further by utilizing cutting-edge virtual reality technology on as-yet unnamed rides.
Augmented Reality News reported that the patent includes a proposition for new AR goggles or glasses. The patent describes them as follows:
"An augmented reality experience (AR), a virtual reality experience (VR), a mixed reality experience (MR), or a combination thereof, as part of an attraction, such as a thrill ride, in an amusement park or theme park. In certain embodiments, each ride passenger may be provided a pair of electronic goggles or eyeglasses to be worn during a cycle of a thrill ride."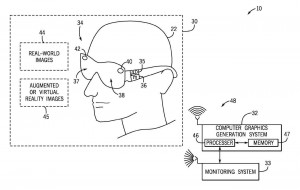 The patent also includes plans for the implementation of the glasses. The following design indicates that riders could suddenly encounter three-dimensional images of buildings, characters, or breaks in the track to further intensify the experience.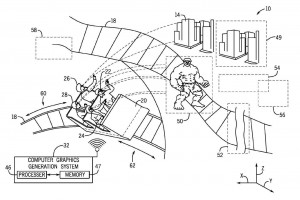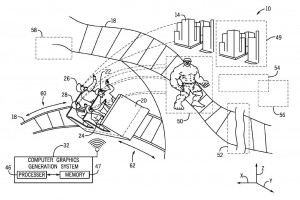 The character shown here appears to be Marvel's Hulk. This may indicate plans to revamp Universal's Islands of Adventure, adding a ride that taps into the popularity of the Avengers. Currently, the only Marvel ride offering similar visual effects is The Amazing Adventures of Spider-Man, so an expansion featuring other iconic characters would undoubtedly be a hit with fans.
However, the rendering depicts Universal's proposed usage but is not an exhaustive plan for all its possible applications. It's just as likely that Universal, once developing the new technology, would be quick to incorporate it into existing rides around its parks. For Potter fans, this could mean greater thrills while escaping from Gringotts as breaks in the tracks appeared more real, Voldemort and Bellatrix loomed ever nearer, and the dragon fire seemed all-encompassing.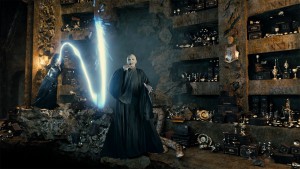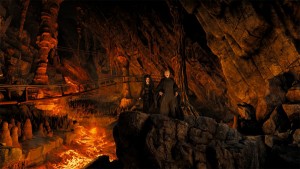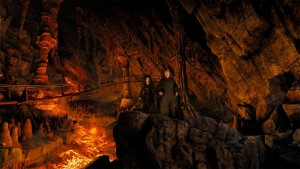 Or, Universal could be employing clever subterfuge, diverting unavoidable speculation from their true intentions by using a generic image resembling the Hulk. We've heard of no current plans to expand Marvel Super Hero Island, but we do know that room exists within the Wizarding World of Harry Potter locations to do so. There are also long-standing rumors that Universal will remove the Dragon Challenge in Hogsmeade and replace it with–something else!
In March, Leaky reported on other patents filed by Universal. One of those plans detailed designs for a new "vehicle transportation room system and method." Leaky speculated that such a ride would be tailor-made for enhancing the magic of the wizarding world.
The image shows an animatronic figure that could easily represent a dementor, ghost, or wizard. If an expansion of the Harry Potter theme parks is already on Universal's agenda, it makes sense that they would also use the updated AR technology where applicable.
Imagine flying through the air avoiding dementors or Death Eaters!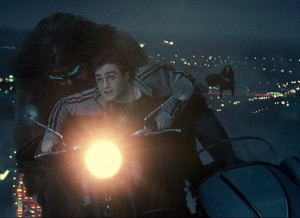 Imagine flying past waves of fiendfyre and falling, burning towers of clutter in the Room of Requirement!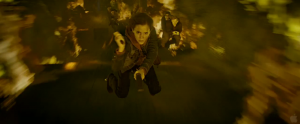 Imagine avoiding Nagini, giants, or acromantula at the Battle of Hogwarts!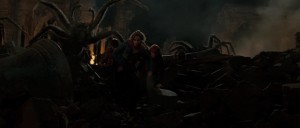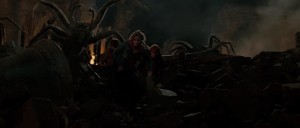 The possibilities are endless.
We can't be sure, of course, but it's all exciting to consider! J.K. Rowling's wizarding world is rich with incredible characters and harrowing experiences, all of which could be transfigured into rides well worth lining up for.
Read the full Augmented Reality News article, including their thoughts on a possible Super Nintendo World application, here.
Featured image courtesy of Theme Park Guru.