Theater Round-Up: Tickets and First Look for Imelda Staunton's 'Follies,' Jack Thorne Adapts 'The Children's Monologues' and More!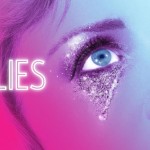 Jul 17, 2017
This week's theater round-up covers more exciting news for both Imelda Staunton and Jack Thorne, as well as the upcoming preview performance of movement director Steven Hoggett's latest production!
Leaky already reported that the National Theatre plans to broadcast Imelda Staunton's Follies throughout international theaters Nov. 16. This was wonderful news for disappointed fans unable to snag a ticket during the first release, which quickly sold out. Happily, the Telegraph announced that thousands more became available July 14. So, if you were desperately hoping to see this classic musical in person, it may still be possible!
Given Staunton's established stage renown, it's no wonder musical theater fans are so eager to see the Stephen Sondheim revival–and that it's fast becoming one not to miss. Staunton won Olivier awards for her performances in Sweeney Todd and Gypsy, yet she seems pleasantly surprised by the attention and humble about her abilities.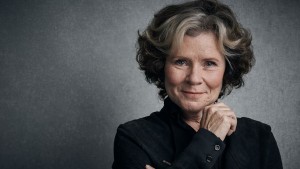 In conversation with the Telegraph:
"'It's a much bigger challenge than I thought,' she says, declaring that 'the tap-dancing has made me frightened' in particular. And it's not just the hoofing that has her spooked: with a double time-scale, staging both past and present, it is a 'beast' of a show – and one which gets very dark.
"'I don't think you can dress up disappointment,' Staunton says. 'It's about the American dream, about dreams coming true… well, no they don't actually. But I like work that's dark, I like finding the pain – and there's a lot of pain in this.'"
You may not be able to dress up disappointment, but that doesn't stop the cast from trying, and they look absolutely stunning in the first-look photo just released!
See Imelda Staunton, known to Potter fans as the despicable Dolores Umbridge, as Sally Plummer during Follies' run at the National Theatre from Aug. 22 to Jan. 3.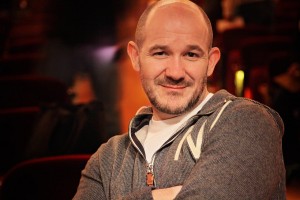 In other current theater news, Harry Potter and the Cursed Child movement director Steven Hoggett has been working with award-winning writer Enda Walsh and creator Spiegelworld to develop the production HEROES.
Broadway World gave the following description of the show:
"Taking audiences behind the scenes at a glamorous hotel, HEROES checks into the secret lives of bellboys, chambermaids, concierges and guests, each of them a hero, as their stories intersect across physical space and time."
The show aims to meld the art of theater and circus, combining dynamic acrobatics with excellent storytelling. A workshop and private performance will be held at St. Anne's Warehouse this month to gauge public reception. Representative Ross Mollison indicated Spiegelworld would judge where the production might play best based on that preview event.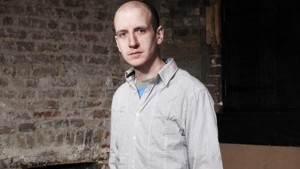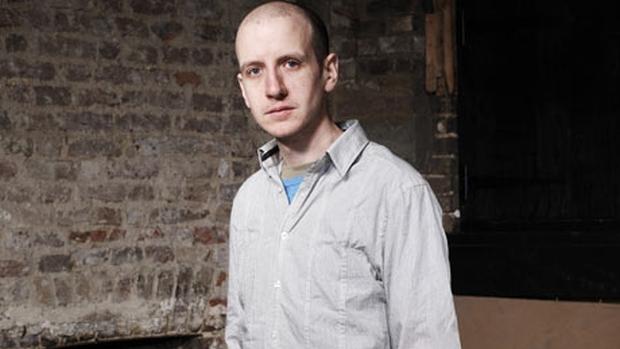 In news for the not-so-distant viewing future, Leaky recently reported on Jack Thorne's upcoming collaboration with BBCs Channel 4, writing the dark new series titled Kiri, which is expected to air in 2018. The storyline will cover an abduction, murder, and the intense pressure felt by those closely involved as they are held under the microscope of the ensuing investigation.
According to Radio Times, Thorne is now set to partner with Channel 4 on yet another series, which will air the following year in 2019.  He'll rejoin This Is England associates Shane Meadows and Stephen Graham for the four-part drama The Virtues.
The series will be penned by Thorne and Meadows, and Meadows will also direct, pulling double duty. Graham will play Joseph, a man who hits rock bottom and who, with nowhere else to go and nothing left to lose, returns to Ireland to confront his childhood past in the care system. There, he meets Dinah, who harbors secrets of her own.
Channel 4 describes The Virtues as follows:
"At once an unlikely love story between two people cast adrift in life and an exploration of the conflict between sin and virtue, The Virtues is a visceral and beautiful paean to the human spirit."
More immediately, Thorne has teamed with a number of award-winning writers to adapt the latest version of The Children's Monologues, which will premiere at Carnegie Hall in New York on Nov. 13, 2017. In partnership with the African charity Dramatic Need, the production sheds light on the challenges facing children who grow up in the South African township of Rammulotsi by sharing their individual stories.
Dramatic Need founder and The Children's Monologues producer, Amber Sainsbury, told Broadway World:
"The ability to create, to express what you are going through, is a vital part of the human condition. For many of the children that Dramatic Need works with, there's no recourse to self-expression except through violence or cycles of abuse and conflict from which it is difficult to escape. By helping kids in these remote areas access the arts, we invite them to tell their story and to be listened to. Through storytelling, they learn to express themselves, cope with difficult experiences, and empathize with others. In some cases, they can find comfort, strength, and even solutions to the challenging circumstances that they face. The Children's Monologues gives an audience the chance to participate in this process and to witness the magic that happens when such a dynamic cast and creative team come together to give the voiceless a voice."
The Monologues first opened in 2010, followed by a performance in 2015 featuring actors such as Dr. Strange costars Benedict Cumberbatch and Chiwetel Ejiofor. This latest production unites notable actors James McAvoy, Ewan McGregor, Charlize Theron, Audra McDonald, and more. Directed by Danny Boyle, it combines stellar writing and acting to present a moving and inspiring look into the lives of children who need this creative outlet as much as we need to see it.