Weekly 'Harry Potter' Actor Round-Up: Bonnie Wright at the Wizarding World, TV Updates from Tennant, Gleeson, Coltrane & More
Jul 21, 2017
This week we've seen Warner Bros announce plans to bring the Wizarding World to major shopping centres, an interview with costume designer Jany Temime, Potter actors Bradley and Broadbent in Game of Thrones, more previews of Jim Kay's illustrated Prisoner of Azkaban, updates on Star Wars: The Last Jedi, Mary Poppins Returns, Dunkirk and more from Imelda Staunton, Jack Thorne, and others in the world of wizarding theater. Remember that San Diego Comic Con is happening this weekend, so keep posted for our updates on the event over the next few days.
In our latest actor round-up, we're bringing news from Bonnie Wright's trip to the Wizarding World in Hollywood, Potter and Fantastic Beasts actor appearances at Wimbledon, David Tennant's numerous involvements in animated reboots, David Bradley in Doctor Who and a look at Robbie Coltrane, Brendan Gleeson and Toby Jones's latest projects. There's even a bonus video of Warwick Davis and Jim Broadbent in an air safety video for Comic Relief!
Bonnie Wright At The Wizarding World
Bonnie Wright helped bring the magic to The Wizarding World of Harry Potter at Universal Studios Hollywood this week, and shared a photo on her Twitter – those lights look incredible! Let us know what you think of the nighttime shows at the park.
Magical light show last night @UniStudios for the Nighttime lights at Hogwarts Castle #wizardingworldhollywood ⚡️ pic.twitter.com/g948Mw1PTa

— Bonnie Wright (@thisisbwright) July 19, 2017
For those who haven't been able to visit one of the Wizarding World theme parks, remember – Hogsmeade could be coming to a shopping venue near you this fall as Warner Bros spread Christmas cheer with their pop-up wizarding world take-over (Christmas at the Wizarding World), featuring Ollivnders, interactive animated shop windows, photo opportunities, official merchandise from the films and more! Read more here.
Harry Potter and Fantastic Beasts stars at Sports Events
Dame Maggie Smith, David Tennant and Eddie Redmayne were spotted at the Wimbledon finals.
Beloved actress who portrayed our own Professor McGonagall sat next to Sir Ian McKellen (of Lord of the Rings) and looked utterly enthralled, making swift use of binoculars to get a better look!
Smith also recently attended the Dutchess of Cornwall's 70th birthday, thrown by Prince Charles.
As people awaited the announcement of the thirteenth Doctor on BBC's Doctor Who, the tenth Doctor and Harry Potter's Barty Crouch Jr, David Tennant, looked on from the stalls – of course the next Doctor is none other than one of his Broadchurch co-stars, Jodie Whittaker!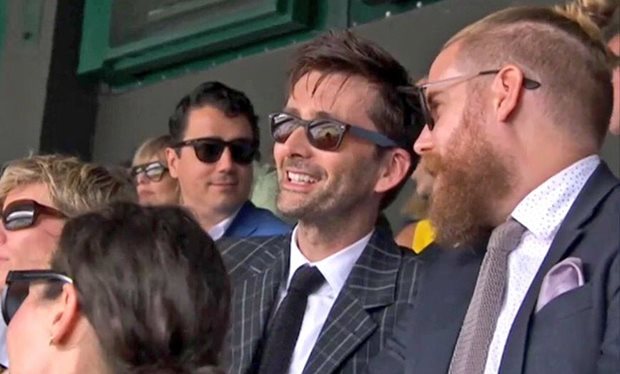 Eddie Redmayne – as usual – looked absolutely elated at everything and everyone he saw at the event: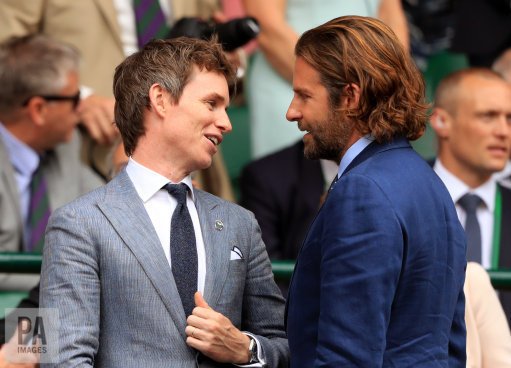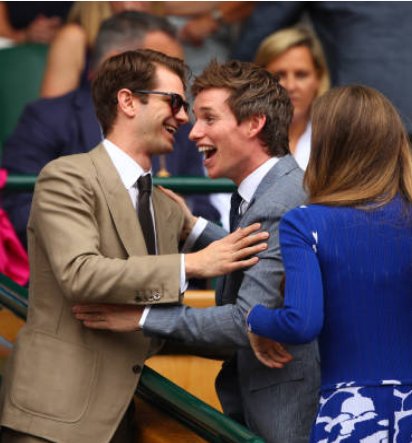 Rupert Grint also attended the Silverstone leg of Formula One's Grand Prix, reported on by Ice Cream Man:
David Tennant in Thunderbirds Are Go, Ducktales clip & Call of Duty
In other David Tennant news, the famed actor was recently announced to be starring in Thunderbirds Are Go – an animated reboot of the 1960s classic. Mark Gatiss (Sherlock) and Emilia Clarke (Game of Thrones) are also signed on for the series, reports RadioTimes.
The first three seasons of the show (which started in 2015) are on Amazon Prime, and you can watch a trailer for the next series of the reboot below. Tennant is set to portray a billionaire inventor called Tycho Reeves, and the series will air in the UK on ITV in 2018.
Disney also gave a sneak peak at Tennant's character – Scrooge McDuck – in another animated reboot, this time of kids TV show Ducktales:
Read more on the series here, and take a look at his Funko Pop! figure below: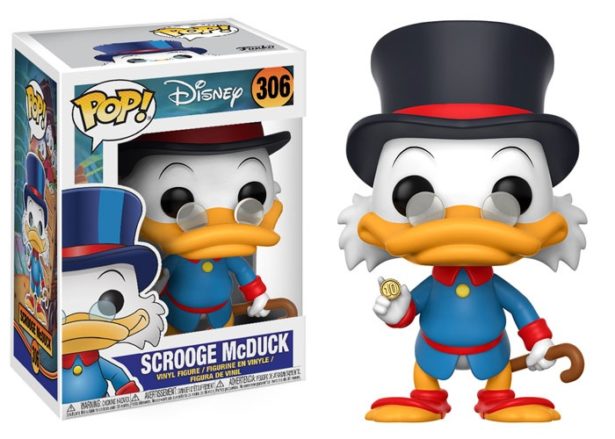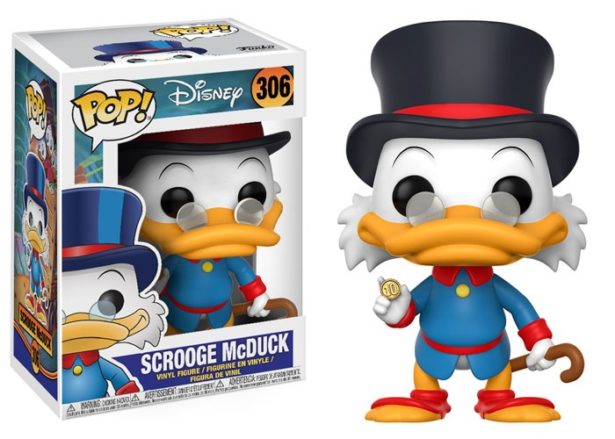 Tennant will also feature as 'Drostan Hynd' in the zombies mode of video game Call of Duty: WWII, which you can read more about here.
Only 5 days until the #WWIIZombies world reveal at #SDCC2017.

Introducing our first cast member: DAVID TENNANT as Drostan Hynd! pic.twitter.com/pA2YzUzkcl

— Call of Duty (@CallofDuty) July 15, 2017
David Bradley in Doctor Who Christmas Special Image
We're glad (well… can anybody be glad to see Walder Frey?) to be seeing more of David Bradley on our screens of late. After appearing in Doctor Who and Game of Thrones, a new image from the Christmas special of Doctor Who has been revealed, in which Jodie Whittaker will make her debut as the first female Doctor. Ever. In 50 years.
Take a look below at Bradley's recreation of William Hartnell's First Doctor, and read more here.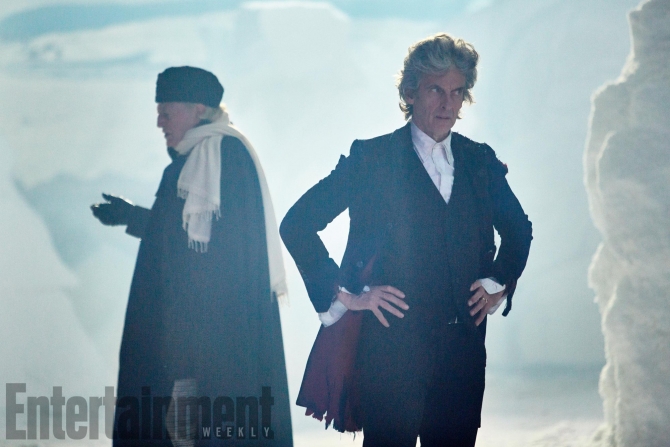 Warwick Davis and Jim Broadbent in Comic Relief Air Safety Video
Jim Broadbent gives a demonstration of how to stow a tray on an airplane, and Warwick Davis teams with Ian McKellen to show how to use an oxygen mask in a video mimicking aircraft safety videos for Comic Relief. The video stars other famous actors and TV stars, such as Gordon Ramsey, Thandie Newton, Chiwetel Ejiofor and Rowan Atkinson.
Watch the video below:
Robbie Coltrane in Second Season of Critical Evidence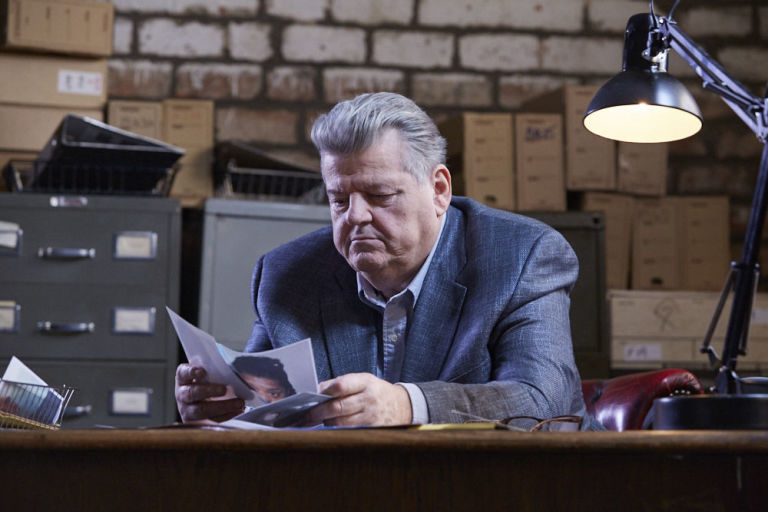 A+E Networks confirmed that they are currently filming a second season of Robbie Coltrane's Critical Evidence in the U.K. that will premiere early next year.
The eight-part season of the true-crime series will once again follow Coltrane unravel the process behind complex murder investigations.
World Screen reports:
"Cases covered in the new season include the disappearance of 38-year-old Suzanne Pilley, whose body has never been found, and the conviction of her ex-lover David Gilroy; the death of Karen Price, whose body was only identified due to groundbreaking facial reconstruction techniques; and the posthumous conviction of Joseph Kappen, 27 years after he murdered three teenage girls in Llandarcy, Wales."
Brendan Gleeson's Talent Praised in Mr. Mercedes Interview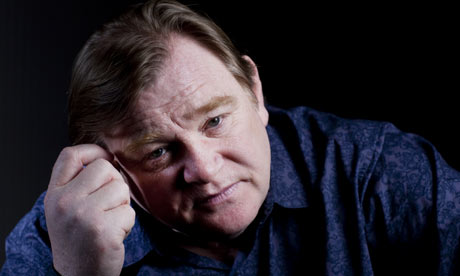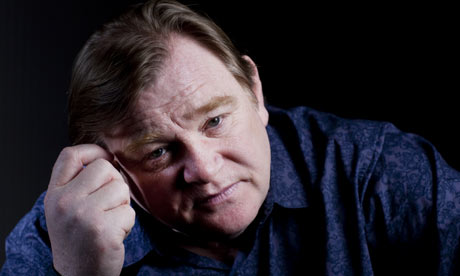 In an interview with show producer David E Kelley, Brenden Gleeson (Mad-Eye) was revealed to be 'everybody's first choice' for the role of flawed yet lovable Detected Bill Hodges in the TV adaptation of Stephen King's Mr. Mercedes. 
Kelley says of Gleeson's talent:
"We all saw in Hodges this guy who was not overly nice to people. He didn't care whether anybody liked him. And yet we're hoping to cultivate an adoration within our viewers for him at the same time. And man, that's a lot to ask for a character. Casting is crucial to it.
"Brendan just brings those qualities that allowed us to reach the full measure of who Hodges is"
See the series on AT&T Audience Network from August 9th (which will preview at San Diego Comic Con this week), and read the full interview with Entertainment Weekly here and see the trailer here.
Toby Jones in The Snowman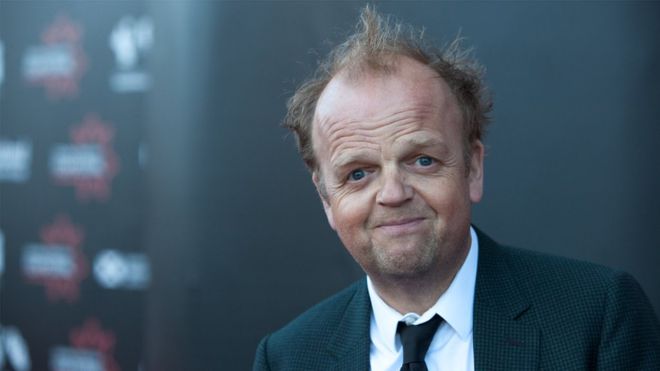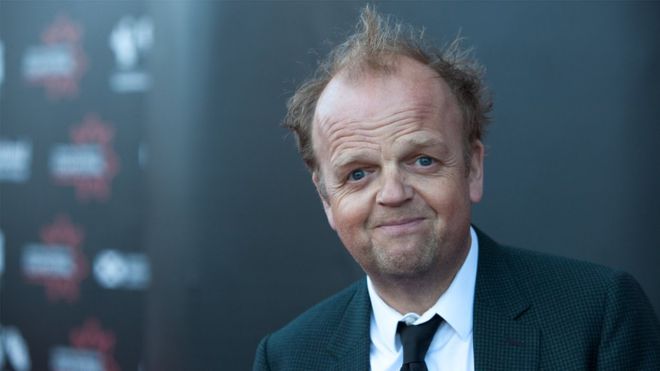 Last but not least in our weekly round-up, Toby Jones (voice of Dobby) will star in Tomas Alfredson's upcoming thriller The Snowman, an adaptation of bestselling novel by Jo Nesbo.
The film will also feature Michael Fassbender, Rebecca Ferguson, Charlotte Gainsbourg, Val Kilmer, J.K. Simmons, Charlotte Gainsburg, Chloë Sevigny and Sofia Helin.
See the poster here. The film will release on October 13th.
We also released a theater round-up this week (click here), and a summary of other trailers and film updates from various Harry Potter alumni, which you can catch here.