Happy Birthday to LeakyCon 2017 Special Guest Katie Leung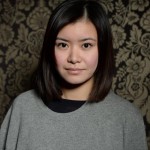 Aug 08, 2017
Katie Leung, the Scottish film and stage actress best known to Potter fans as Harry's first love interest Cho Chang, celebrates her 30th birthday today. As reported here by Leaky, Leung will also be a special guest at this year's LeakyCon in Dublin, Ireland Aug 31-September 3 along with fellow Potter alumni Evanna Lynch who played fan favorite Luna Lovegood, Alfred Enoch, Gryffindor Chaser Dean Thomas, Louis Cordice who played Slytherin Blaise Zabini and many more!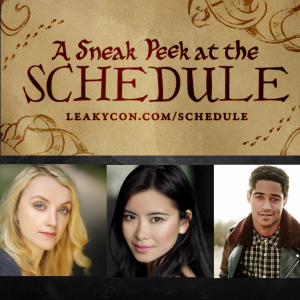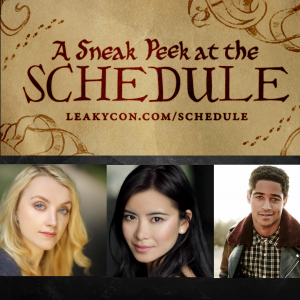 After appearing in three of the last five Potter films including a memorable lip-lock with Daniel Radcliffe in Harry Potter and the Order of the Phoenix, Leung said she was uncertain if she wanted to continue a career in acting.
The now established performer, who considered herself a shy child, never acted prior to her audition for Harry Potter and the Goblet of Fire. After taking a drama course at the Royal Conservatoire of Scotland post-Potter, she had a change of heart. Her acting career took off in 2011, when she made her theater debut in the stage adaptation of the popular autobiography Wild Swans where she played the author, Jung Chang.  
In 2013, Leung starred in the British mini-series Run with Broadchurch's Olivia Colman and Lennie James from The Walking Dead and the following year appeared in an episode of the British period drama Father Brown with Mark Williams who played fellow wizard Arthur Weasley in the Potter films.
In 2015 the actress won the lead role in the BBC drama series One Child which was based on China's one-child policy, the country's population control method that was introduced in 1979 and phased out the year the TV series aired. As covered by Leaky during an interview last year for One Child, Leung told the Herald Scotland that she had regularly experienced racism in her career; from the unfortunate "I Hate Katie" campaign from disgruntled Harry Potter fans, to casting opportunities and even from cab drivers. She graciously expressed her disapproval for these behaviors and ideologies and continues to support diversity through her words and actions. When black actress Noma Dumezweni was awarded the role of Hermione in Harry Potter and the Cursed Child, Leung expressed her excitement to the media about the casting choice. She also spoke about the subject relevant to her own work,
"I've been lucky enough to be involved in projects where I'm able to raise awareness. It feels like I've played a lot of characters whose stories perhaps haven't been told in the media, people who are a bit more invisible in society, almost like ghosts."
And about racism and the media in general,
"If we are not representing what is in real life on our screens then people are going to remain ignorant, be prejudiced and maintain these stereotypes," she says. "It could always be better and we are definitely not quite there yet."
❤️💛💚💙💜 #PRIDElondon pic.twitter.com/By7vlk1t5x

— Katie Leung (@Kt_Leung) July 8, 2017
She continues to stay busy with fan events like LeakyCon and last year's annual Celebration of Harry Potter at The Wizarding World of Harry Potter Orlando. She appeared earlier this year in the sequel to the 1996 Academy Award nominated film Trainspotting and can be seen on screen this fall in the role of Jackie Chan's daughter Fan in the upcoming spy thriller The Foreigner:
Jackie Chan is my Dad in this. What. #TheForeigner #trailer https://t.co/CZ69osyxDd

— Katie Leung (@Kt_Leung) June 27, 2017
Leaky sends the happiest of birthday wishes to Katie Leung today. Fans can wish her a belated birthday in person at LeakyCon! To learn more about this magical weekend and register for the upcoming LeakyCon Convention and Fandom Expo visit their website here.
Featured image credit: the Herald Scotland