Meet 'Harry Potter' Illustrator Jim Kay!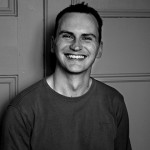 Sep 27, 2017
Harry Potter Books from Bloomsbury made an exciting announcement yesterday–Jim Kay, the incredibly-talented artist behind the illustrated editions of Harry Potter and the Philosopher's Stone and Harry Potter and the Chamber of Secrets, will attend four events next week to promote the Oct. 3 release of the highly-anticipated new installment, Harry Potter and the Prisoner of Azkaban: The Illustrated Edition!
Fans have the opportunity to hear Kay expound on his magical, detailed re-imaginings of J.K. Rowling's wizarding world, including the characters and creatures from Prisoner of Azkaban that came to be his favorites!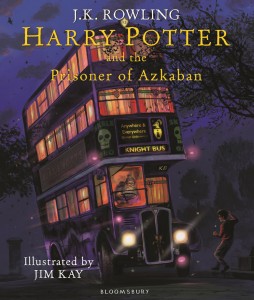 According to the announcement, event details are as follows:
Tuesday 3rd October (7:00pm)–Brighton in association with The Book Nook.
For more information contact The Book Nook on T: 01273 911988 / E: [email protected]
Wednesday 4th October (6:30pm)–Manchester in association with Waterstones.
For more information click: http://bit.ly/2xJ00gx
Friday 6th October (6:30pm)–Bath in association with the Bath Children's Literature Festival.
For more information click: http://bit.ly/2hwR6sw
Saturday 7th October (2:30pm)–Birmingham in association with Foyles. This is a public signing event.
For more information click: http://bit.ly/2hwmRBV
For an hint of the insight and delightful conversation Kay will bring to fans at those events, read Leaky's exclusive from Bloomsbury's preview event for the illustrated editions of Prisoner of Azkaban and Fantastic Beasts and Where to Find Them, which is illustrated by Olivia Lomenech Gill.
Leaky's report confirms that Kay's version of the book has grown appropriately darker and brings the terrifying nature of dark magic into greater relief than the films did, including pages on the Grim and the Dementors, among others.
The exclusive also details Kay's fascinating inspiration for the Herbology greenhouses, and the whimsical description of a glassy structure likened to the Weasley's towering Burrow cannot possibly do the image justice. Fans simply must have a look and, if at all possible, hear Kay's explanations for themselves–especially since he also mentions his current progress with the illustrated edition of Harry Potter and the Goblet of Fire. Who knows, maybe a persistent fan will be able to get even more out of him!
Check out Bloomsbury's preview of Kay's Marauder's Map here as well!