J.K. Rowling Takes Fictional Mother Quiz and the Results Are Magical
Oct 23, 2017
On Friday, J.K. Rowling tweeted the results of a Buzzfeed quiz titled, "Answer These Questions And We'll Give You A Badass Fictional Woman To Be Your Mom." In one tweet she managed to confirm all our suspicions–she really does have a bit of magic up her sleeve–and endear herself to fans the world over.
First off, we absolutely LOVE that Jo sits around, maybe gets a little bored, and passes the time with an online quiz guaranteed to take longer than expected–just like the rest of us.
Let's be honest, by now most of us know which Weasley, Avenger, Jane Austen character, and Little Women sister we'd be. We may also know which cheese or coffee drink best suits us and what our subconscious favorite color says about our personality. That the veritable head of the wizarding world also thinks–sure, why not?–makes our morning.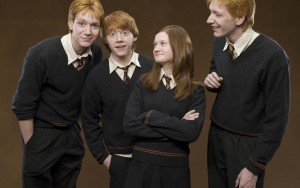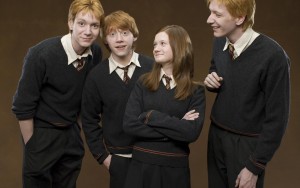 Granted, she may have been taking a break between takes on the set of Fantastic Beasts 2, currently in production, which is somewhat different than our procrastinating studying, heading to bed, or getting ready for work–but still.
How many times can you watch Eddie Redmayne be amazing as the adorably-awkward Newt Scamander before it's no big deal to nonchalantly saunter off for another cup of something, right? Does that  eventually become a normal part of the day, or is he simply so good you can risk looking away because you're not missing anything–subsequent takes will always be spot on? (We vote the latter.)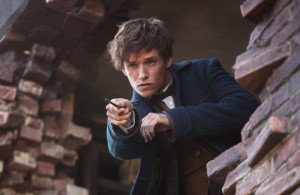 Second, like the rest of the fandom, we are ridiculously-pleased over the result itself! (Don't judge us for our vicarious thrills.) Jo's fictional mother is none other than the Transfiguration Professor Minerva McGonagall!
— J.K. Rowling (@jk_rowling) October 20, 2017
Because, of course.
If anyone has an underlying connection to the Potter world, it is the literary mastermind herself! McGonagall most definitely fits Buzzfeed's advertised "badass woman" label. She is a woman no student–or villain–would want to trifle with.
And all we'll say about the resulting description of McGonagall as a "mom who lovingly sets limits" and whose "strictness will keep you in line" is that maybe there's more Marauder in Rowling than we realized!
Nearly as amusing as Rowling's original tweet were the many enthusiastic fan responses. Here are just a few of our favorites!
— Shan the Fan (@ravenclawfangrl) October 20, 2017
— DeMarko Gage 🙂 (@DeMarko_Gage) October 20, 2017
— Gabie T (@gabietanj) October 20, 2017
— phoebe (@nalasugg) October 20, 2017
Now tell us, Potter fans, how many of you rushed off to take the quiz as well? And who is your "badass" fictional mom?!