'Harry Potter' Stars Consider Their Wizarding Careers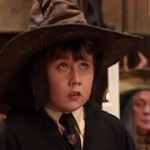 Oct 24, 2017
Everything about the wizarding world seems magical. It's built around magical abilities and objects, after all. Young witches and wizards are invited to the wizarding school of their region when they come of age. They arrive at the wand shop and need only play about with some wands–likely an absolute delight for the youngsters–until the "wand chooses the wizard." They make their way to their wizarding school and are divided into houses. Some are sorted by magical hat (as at Hogwarts), while others are selected by enchanted carvings (as at Ilvermorny).
The magical world would seem to be a rather straightforward business–but neither the wand which chooses nor the house which shepherds sets the wizarding student on a particular career path. That is for the student to determine with hard work and introspection, just like the rest of us!
We already know what fields the Harry Potter characters pursued in J.K. Rowling's books. Professor Flitwick was a Charms professor. Griphook worked for Gringotts, the wizarding bank. Neville Longbottom became an Herbology professor at Hogwarts, while Draco Malfoy devoted himself to a career in the Ministry of Magic, as had his father before him. But what about the actors themselves? Would their interests lie elsewhere?
So Pottermore put the question to some of our favorite Harry Potter alums–what wizarding world job would you have in real life? (They added the caveat "if magic was real," but we're going to pretend that didn't happen.)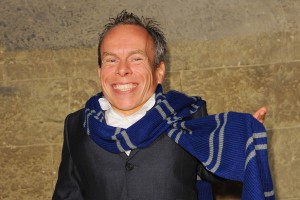 Warwick Davis suggested that he would make a good librarian, saying, "I quite like books, you see, and things, especially old books." He also observed that magic would be very useful in keeping the books properly organized and catalogued. A flick of the wand here or there would keep the shelves in order. He did not say if he would want to manage the library at Hogwarts or one out in a wizarding community. For that question, Davis would do well to consider whether he would like patrolling the aisles for mischievous students–although that task could be easily left to Filch, who seemed to quite enjoy it.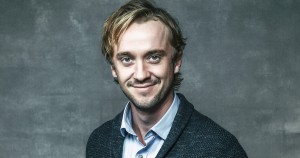 Tom Felton said he would want to work for the Daily Prophet as an investigative journalist. He speculated on how he would switch roles with the interviewer, suggesting that she would be a witch famous for her potions skills, and he would be responsible for "figuring out where you get your wonderful concoctions." Let's hope he would be more above board than the egregiously-unethical Rita Skeeter, who manipulated quotes, misrepresented photos, made scandalous claims, spread falsehoods, and used magic to acquire information without the consent of her sources!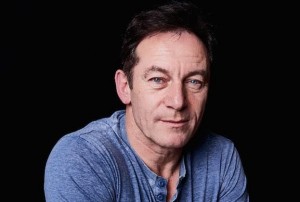 Jason Isaacs mused that he would most like to work at a genius bar and observed that the "geeky equivalent" in the wizarding world might be wand tuning. We expect that would require him to apprentice with Ollivander, which, given the intricacy of wandlore, would probably provide Isaacs with plenty of opportunities to indulge his inner "geek."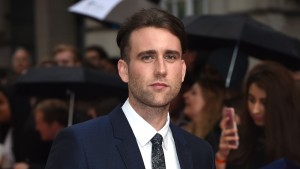 Matthew Lewis immediately piped up with his definitive first choice–a sportsman. At first, he ventured this would make him a Quidditch player, but he later observed that there must be other wizarding sports, such as Gnome tossing. (We'd be highly entertained by those games.) But then he became a bit self-deprecating and acknowledged, "More likely I'd be a shop assistant, maybe, somewhere on Diagon Alley." Finally, he considered a career with the Ministry as an Auror, noting that the job is "quite cool" and comparable to FBI and MI6 agents. Again, he brought himself back to earth, so to speak, with the aside, "Never gonna happen," before giving fans a knowing glance and a cheeky, "Or is it?"
We'll call him currently undecided. Perhaps he needs some guidance? Watch the Pottermore video below and share your thoughts!
What job would you want to have in the wizarding world, Potter fans?
Read the full Pottermore article covering the exclusive interviews here. Also check out Leaky's recent write-up on the Harry Potter alums' results from Pottermore's Patronus quiz!