PotterCast #273: The Dumbledore's Army Panel from LeakyCon 2017!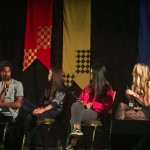 Nov 05, 2017
The latest episode of PotterCast covers the Dumbledore's Army Panel at LeakyCon 2017, with Evanna Lynch (Luna Lovegood), Katie Leung (Cho Chang), Alfie Enoch (Dean Thomas), and Afshan Azad (Padma Patil). The cast shared some brilliant stories and reflections from their time on Potter, as well as updates on their latest projects – it's definitely a must-listen episode!
It was Evanna's fourth LeakyCon, and Alfie's second, but Katie and Afshan were complete LeakyCon newbies. Every cast member expressed how relaxed and happy they'd been the entire weekend, and how great Harry Potter fans are (of course), and it was great to see them reunited!
Refresh those feeds! Episode #273 – featuring @Evy_Lynch, Alfie Enoch, @Kt_Leung, and @afshan_azad – is live! https://t.co/mToYFK7U4P pic.twitter.com/RfmdOWkEZz

— PotterCast (@pottercast) November 2, 2017
Just a few highlights from the panel include:
1) Evanna had just finished her stage performance on Disco Pigs, and shared that she's working on another play:
"It was really fun, and one of the first characters I felt I didn't just get because of Luna. The age group visiting was kind of fifteen and up, but a lot of nine year olds kept visiting and wanting to meet Luna Lovegood, but the entire play was me basically swearing in their faces – I felt really bad for those people!
I'm working on another play at the moment, but I can't talk about it – it's not quite finalised yet!"
Katie stepped in and shared how brilliant she thought Evanna was in Disco Pigs, commenting on how physically and emotionally demanding the performance she gave must have been. Later Evanna told her how 'terrifying' she'd been in her performance as a ghost in Snow In Midsummer: "You turned into a complete demon!"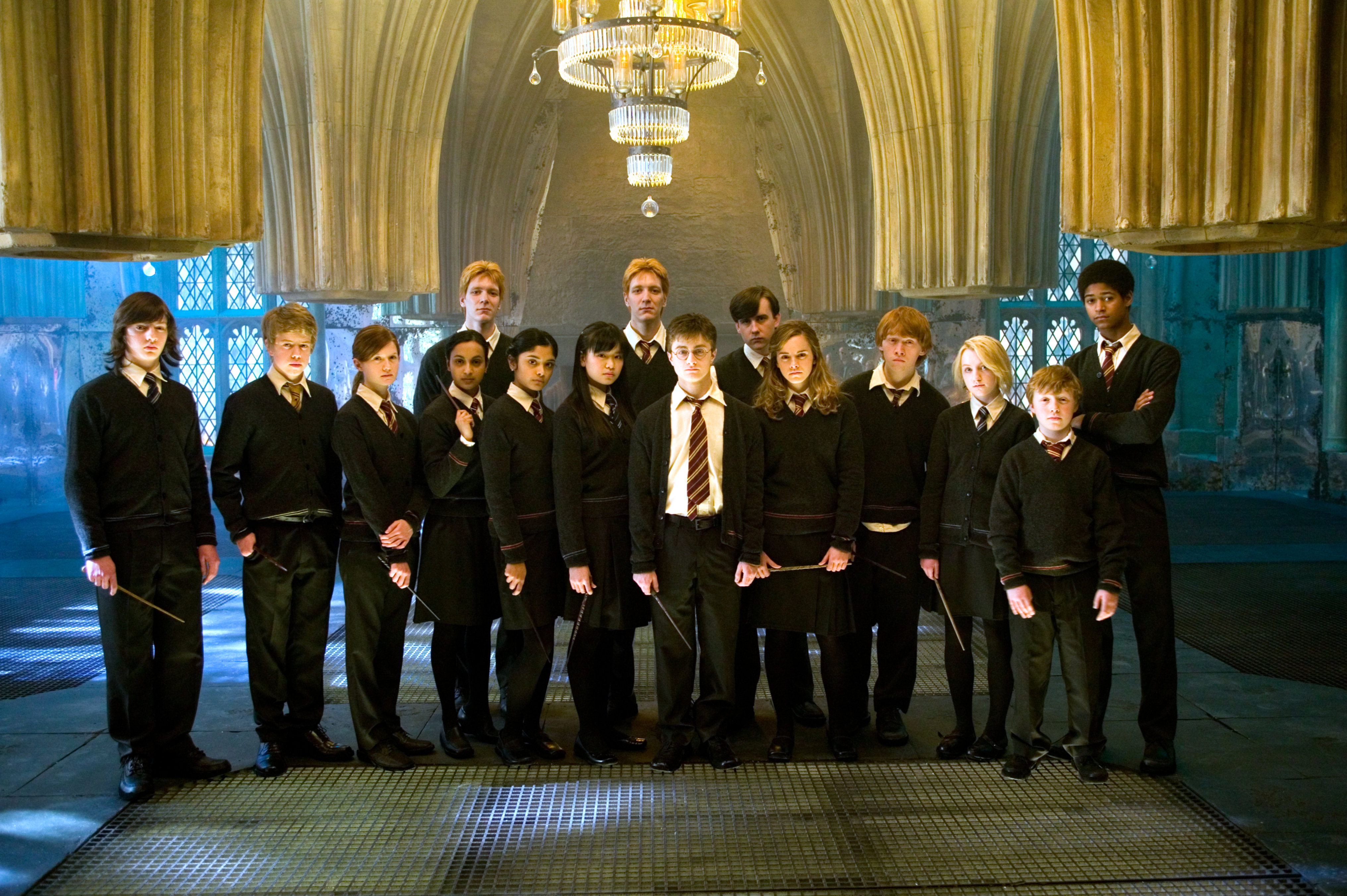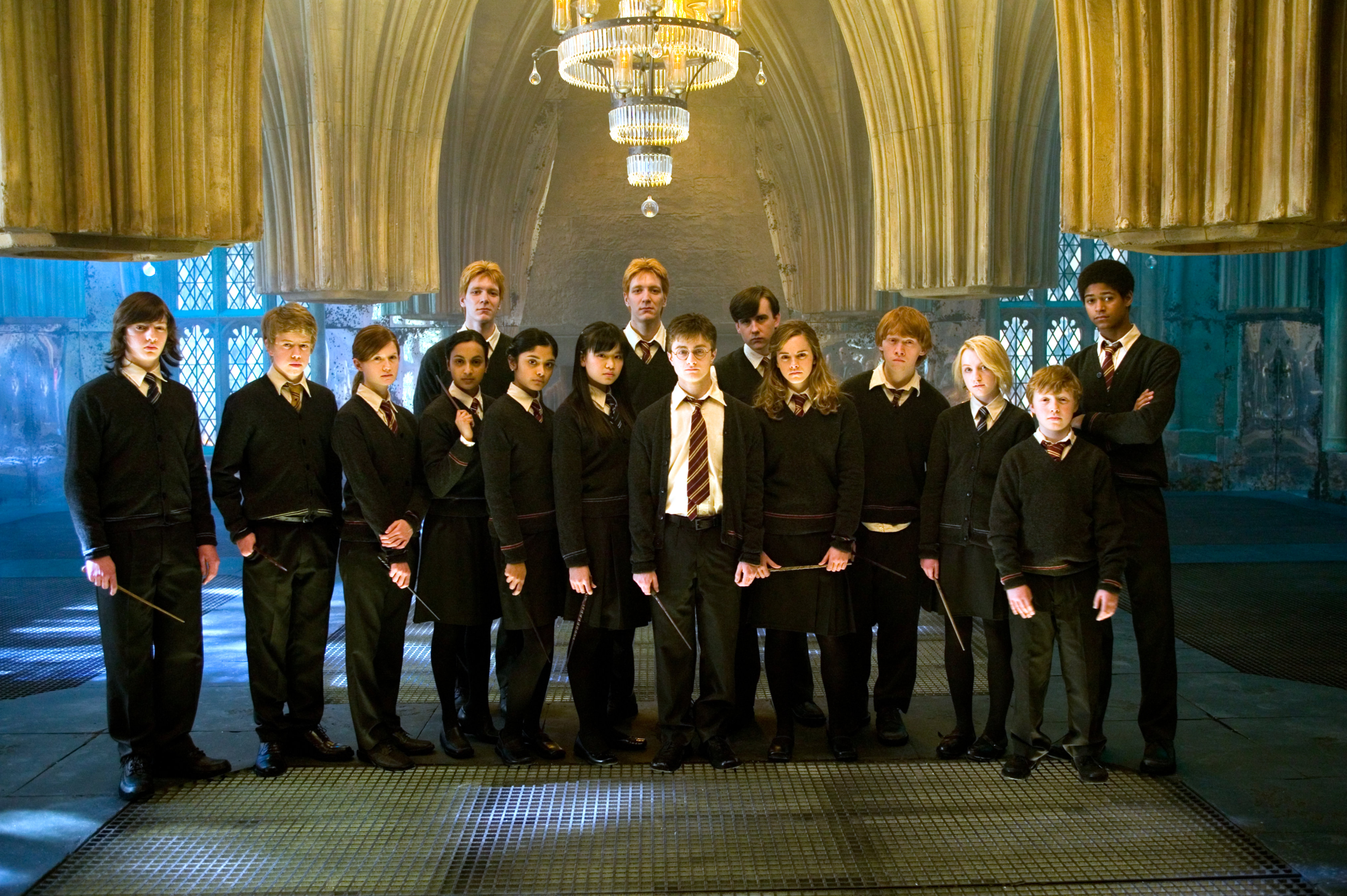 2) After Evanna told Afshan she should have auditioned for Jasmine in the upcoming live-action Aladdin, Afshan revealed that she had actually been asked to audition:
"I did get an email to do a take, but they told me to sing and I just can't! There was a hashtag and everything, #AfshanForJasmine!"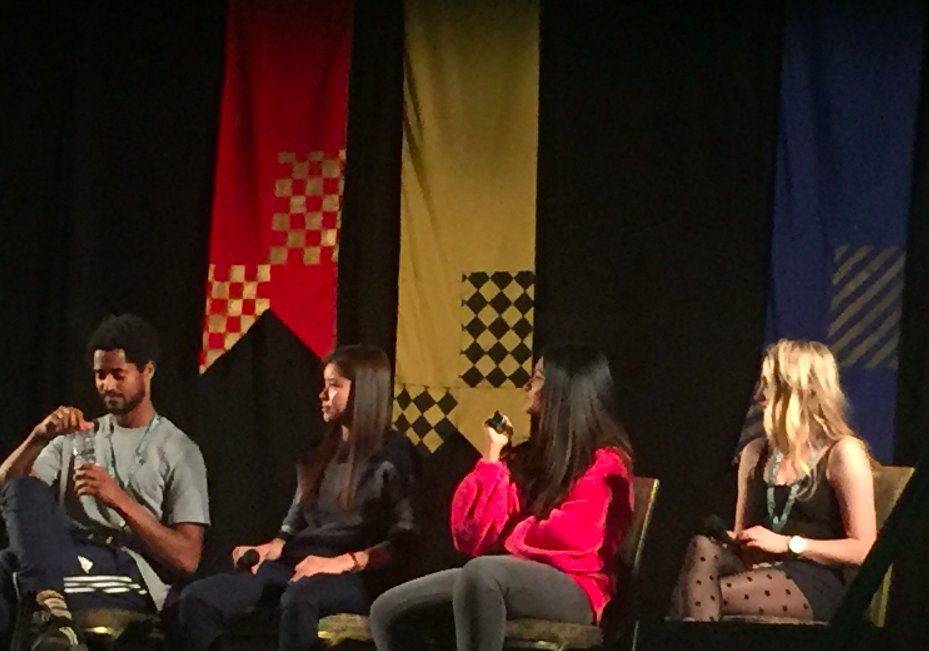 3) Alfie said that even though he's had to put on an American accent for How To Get Away With Murder, he's actually really bad at accents:
"I worked very hard at that, to the extent that when I'd be on my way to shoots in the U.S., I would start doing the accent the moment I got through security at Heathrow, and I wouldn't stop doing it – unless I had to do press […] until I'd shot my last scene."


4) Alfie once ran naked through the Great Hall set whilst the Battle of Hogwarts scene was being filmed on Deathly Hallows Part 2:
"Alfie, you have one… You know what I'm talking about" Evanna says when asked whether there were any stories they hadn't shared before. "Didn't you streak on set once?"
Afshan clearly remembers the incident well. Hysterical, she yells, "Oh my god, you did. You actually did!"
"I don't know why you did it!" Evanna said, "You were just like, "Somebody has to streak across the Great Hall!""
They told the full story, from trying to break into the Great Hall set (which was locked) and coming across a security guard whilst Alfie was 'practically naked' to the fact that everybody else was filming the Battle of Hogwarts, one of the most upsetting scenes in all the movies! They'd never spoken of that day since, so we were all too lucky to hear it at LeakyCon!
5) Katie Leung wishes Cho had more of a backstory:
"I wish I'd given her more of a backstory […] I just remember it being really important to empathise with her, because I think a lot of people find that difficult."
Katie then said she had no idea that the song The Human Hosepipe (by Harry and The Potters) existed, which addresses the fact that it was kinda bad of Cho Chang to cry over her dead ex boyfriend over Valentines tea with Harry (it's fair to say that Cho had it rough, though – we're glad Katie empathised with her!). Of course it was Evanna who promised to introduce her at the Wizard Rock concert that night.
Afshan commented on the Ron/Padme story in Cursed Child, and being caught up in the fan reactions to this, saying how odd it was for characters to be developed even after their role in the films.
Evanna later spoke about how she wished we'd seen more of the Ravenclaw Common Room (a wish shared by many fans), and Afshan shared a scene that didn't make it into the movie:
'There was a scene I had with Professor Trelawney that didn't make it into the movie' –@afshan_azad (DA @ #LeakyCon)

— The Leaky Cauldron (@leaky) September 1, 2017
Both Afshan and Katie shared that they had just started on big projects which they can't announce yet, so we'll keep you posted on what those might be! Alfie had just finished shooting on the BBC / Netflix series Troy: Fall Of A City, which is set to come out in early 2018.
To listen to the full PotterCast episode, click here! Other highlights from the panel include a fan Q&A at the end of the episode, and more Harry Potter tidbits from the cast. Let us know your thoughts in the comments, and read more from the panel on our LeakyCon coverage here.
LeakyCon 2018 will be held at the Hyatt Regency, Dallas, from August 10th-12th. Head here for more details!