Weekly Round-up: 'Fantastic Beasts' Flamel Teaser, Bonnie Wright's Greenpeace Campaign & More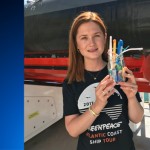 Nov 10, 2017
This week has seen a huge announcement for Potter fans: a confirmation that there will, in fact, be a Pokémon GO style app for fans of the wizarding world! On top of this, Evanna Lynch's podcast The ChickPeeps launched, we released our exclusive interview with Hero Fiennes Tiffin at LeakyCon, PotterCast released their first LeakyCon episode with members of the Dumbledore's Army cast and Julie Walters became a dame at Buckingham Palace.
We've got some great updates from members of the cast of Fantastic Beasts and Harry Potter to share with you in our latest round-up, from a  Star Wars event hosted by Warwick Davis to a new trailer for Early Man, which stars Eddie Redmayne and features Mark Williams and Timothy Spall – enjoy!
Brontis Jodorowsky Teases Fantastic Beasts filming:
Jodorwsky will portray Nicolas Flamel – Dumbledore's friend and creator of the Philosopher's Stone – in the second Fantastic Beasts film, and he's been teasing his involvement on Instagram!
We recently shared a piece on Nicolas Flamel celebrating Jodorowsky's birthday, which you can see here, and read all about the new characters in Fantastic Beasts here!
Bill Nighy Announced As Cambridge Union Speaker, Joins Spacedog and Turbocat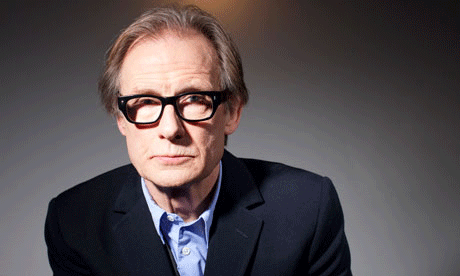 Bill Nighy (Rufus Scrimgeour) will be speaking at Cambridge Union on December 8th this year, so if you want to hear more about his career (which has spanned everything from Harry Potter to Love Actually and Shaun of The Dead), read more on the schedule here!
Nighy will also star in the animated Spacedog and Turbocat:
"The film will follow 'loyal canine Buddy and feline vigilante Felix on an animated superhero adventure about friendship, heroism and finding your way back home'"
Read more here.
David Bradley Features in Trollhunters Part 2
On December 15th, Netflix will release Trollhunters: Tales of Arcadia, the second instalment in the original animated series from Guillermo del Toro. Part 2 sees central character Jim Lake Jr. enter the Darklands, and will feature the voice of David Bradley:
"Ordinary teen-turned-Trollhunter Jim Lake Jr. faces new challenges in his continued battle to protect his hometown of Arcadia and the fantastical Troll world he inherited. Jim's risky decision to enter the Darklands unearths startling discoveries, forcing him and his friends to face gripping consequences as they race to end the battle against evil."
Read more here, and watch a trailer below!
Gary Oldman Accepts Hollywood Career Achievement Award, Stars in Tau:
Accepting the Hollywood Career Achievement Award at the Hollywood Film Awards last week, Oldman (Sirius Black) said it was a privilege to have come so far in his career:
"I began my career almost 40 years ago, and at every juncture, some significant person or turn of fate pushed me along. I've had great fortune in my career and I feel every ounce of that privilege. We all show up to make something grander than real life and perhaps just maybe find something of a truth in it. It's indeed a very, very special way to earn a living."

Photo: Kevin Winter/Getty Images
Read more about the event here. Oldman will also star in the Netflix-acquired show Tau, which will also star Maika Monroe and Ed Skrein:
"Monroe plays a victim who was a street-smart grifter that has been kidnapped and held captive in order to be part of  a fatal experiment. The only thing standing in the way of her freedom is Tau, an advanced artificial intelligence developed by her captor, played by Skrein. Tau is armed with a battalion of drones that automate a futuristic smart house."
Read more here.
Domhnall Gleeson in Peter Rabbit Trailer
Yet another project starring Domhnall Gleeson (Bill Weasley)! The younger of the Potter Gleesons will star as Mr McGregor in Peter Rabbit, which recently released its UK trailer. Watch it below! The film will release in 2018:
Bonnie Wright Campaigns With Greenpeace:
Bonnie Wright (Ginny Weasley) stopped at Museum Park, Miami, with Greenpeace's 'The Arctic Sunrise' to raise awareness of the global issue of plastic pollution in our world's oceans:
"I was really saddened to find out how much plastic we found in just a few hours of trawling – small microbeads to fishing line to large pieces of plastic,
"I really hope that when people come on board the ship, not only do they have fun but they get some new innovative ways to stop using single-use plastics and to phase them out of their daily routine"
She also hosted a livestream, in which she spoke about the issue in more detail. 
We're delighted to welcome @thisisbwright of #HarryPotter fame to the @gp_sunrise! Follow to learn how we're working to #EndOceanPlastics 💙 pic.twitter.com/AqVDMFCHbG

— Greenpeace (@Greenpeace) November 7, 2017
I'm aboard The Arctic Sunrise @Greenpeace to shed light on how plastic is destroying our ocean's. Follow my journey pic.twitter.com/UgrbpEvvpA

— Bonnie Wright (@thisisbwright) November 6, 2017
Read more about the project here.
Toby Jones Detectorists Interview
We previously reported that Toby Jones (voice of Dobby) will star in comedy about two middle-aged metal detectors (here), and Jones recently spoke more about his involvement in the show with creator and costar Mackenzie Crook, whose character, Lance, strikes treasure in the show.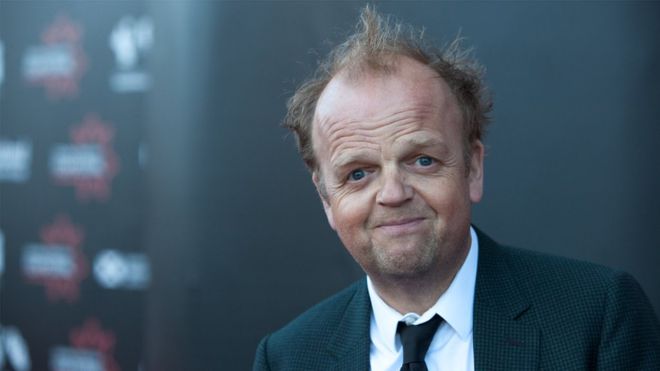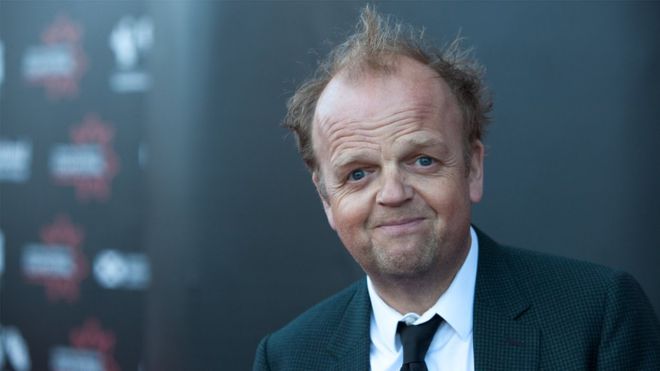 He spoke about what it was like to film such a pivotal scene:
"I couldn't prepare for that," Jones adds. "I think it's a rhythmic thing. It's about discovery, the disbelief and… almost regret."
He also shared the story of being called to be on the show, which you can read in the full interview here.
New Early Man Trailer, Starring Eddie Redmayne, Mark Williams & Timothy Spall
The creators of Wallace and Gromit have created and adventure in the Stone Ages, starring Eddie Redmayne as a rather different kind of explorer to Newt Scamander. A new trailer for the film – which will release in February 2018 and also stars Mark Williams (Arthur Weasley) and Timothy Spall (Wormtail) – can be seen below. Read more about the film here.
Warwick Davis to Host Star Wars: Galactic Nights Event
The day after Star Wars: The Last Jedi releases, Warwick Davis will host an event at Disney's Hollywood Studios dedicated to the films. Think A Celebration of Harry Potter, but for Star Wars:
"A Hollywood-inspired gala party, guests will arrive to red-carpet welcome and enjoy an evening of Star Wars festivities, including: performances of Star Wars: A Galaxy Far, Far Away; stunning fireworks during Star Wars: Galactic Spectacular; a one-night-only panel discussion on the future of the Star Wars-themed land Star Wars: Galaxy's Edge; tunes courtesy of a DJ at Center Stage; Darth Vader and a battalion of stormtroopers marching down Hollywood Blvd.; photo opportunities in iconic Star Wars scenes thanks to incredibly detailed backdrops; encounters with Ewoks, stormtroopers, roaming droids, and more; striking projection effects on legendary park landmarks; the chance to ride Star Tours – The Adventures Continue; and more surprises."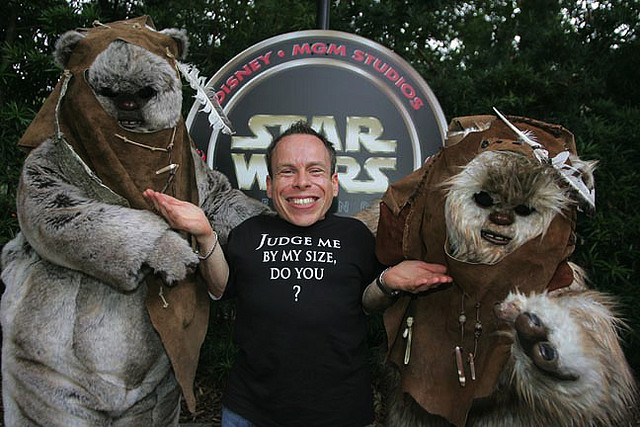 Tickets are available for the event – staring December 16th – here. Read more at StarWars.com. We recently covered Davis's comic con panel in London, where he spoke on his involvement in the films, which you can read about here.
That's all for this week's round-up! Be sure to catch up on the latest theater news here, and last week's round-up here.