Weekly Round-Up: Emma Watson to Present at Golden Globe Awards, Julie Walters In 'Mary Poppins' Teaser Photo & More!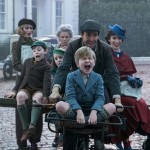 Dec 29, 2017
It's the last weekly round-up of 2017! This week we've seen a trailer for Daniel Radcliffe's latest project, Circus Kid,  and even some new teaser photos from Fantastic Beasts: The Crimes of Grindelwald. We also celebrated the festive season with a look back at Harry's visit to Godric's Hollow, and a special Hogwarts rendition of 'Twas the Night Before Christmas.
We've got updates from Emma Watson, Jason Isaacs, Kenneth Branagh and Julie Walters in this week's round-up – enjoy!
Emma Watson To Present at 2018 Golden Globes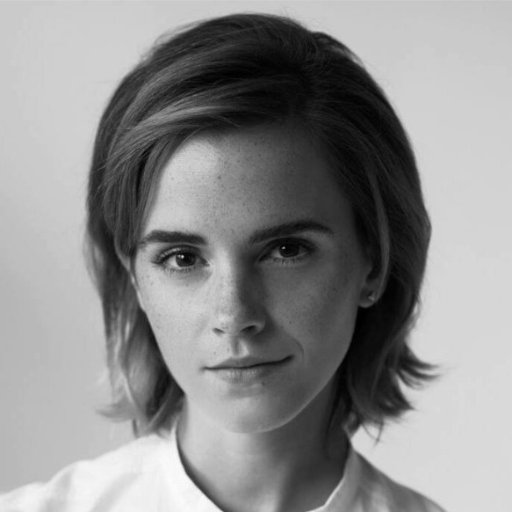 We covered the full list of alumni nominated for 2018 Golden Globe awards (here), but it has also just been announced that Emma Watson will be presenting an award (as well as Darren Criss, who portrayed Harry Potter in all three A Very Potter productions). Read the full list of presenters here! The 75th Annual Golden Globes Awards will take place on January 7th 2018 on NBC at 9pm ET.
Emma also tweeted a photo of her with the daughters of Chris Columbus (producer of the first three Potter films) to promote Eleanor Columbus's new production company which funds independent films:
The girls in this picture with me are the Columbus Sisters. Eleanor in particular has just started a production company with her dad, Chris, that funds small independent films- including @PattiCakesMovie out now on iTunes. Check out Maiden Voyage Pictures and Patti Cakes$ 😍 pic.twitter.com/Kps5CFmE0v

— Emma Watson (@EmmaWatson) December 28, 2017
Jason Isaacs Confirms The OA Season 2: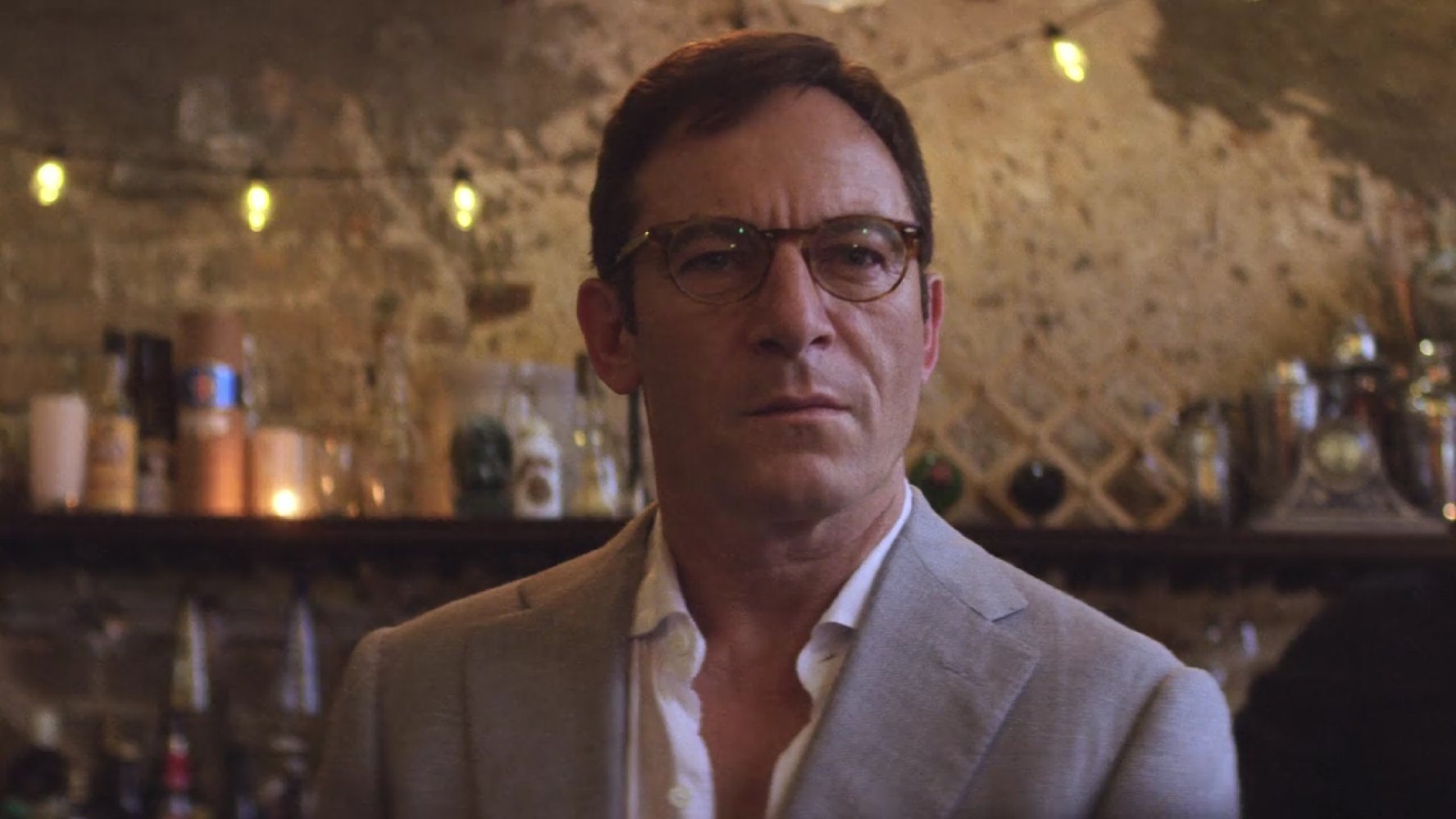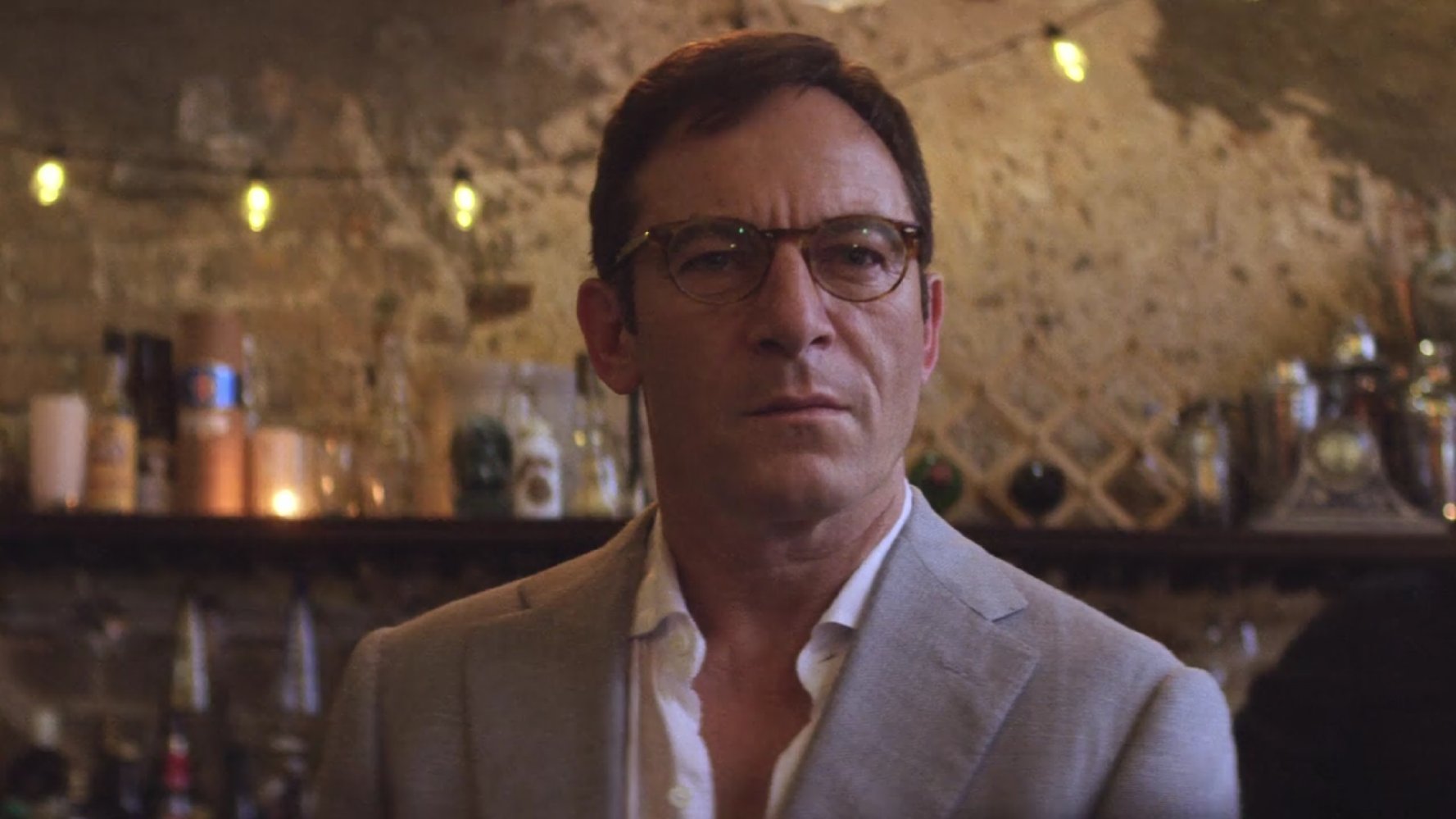 Isaacs confirmed via Twitter that Part II of The OA would begin filming in January! We're hoping to bring you the trailer as soon as it's out, so keep posted in the coming months – for now, read an interview with Isaacs on his projects this year (including The OA) here.
Kenneth Branagh Shares Enthusiasm For Agatha Christie Cinematic Universe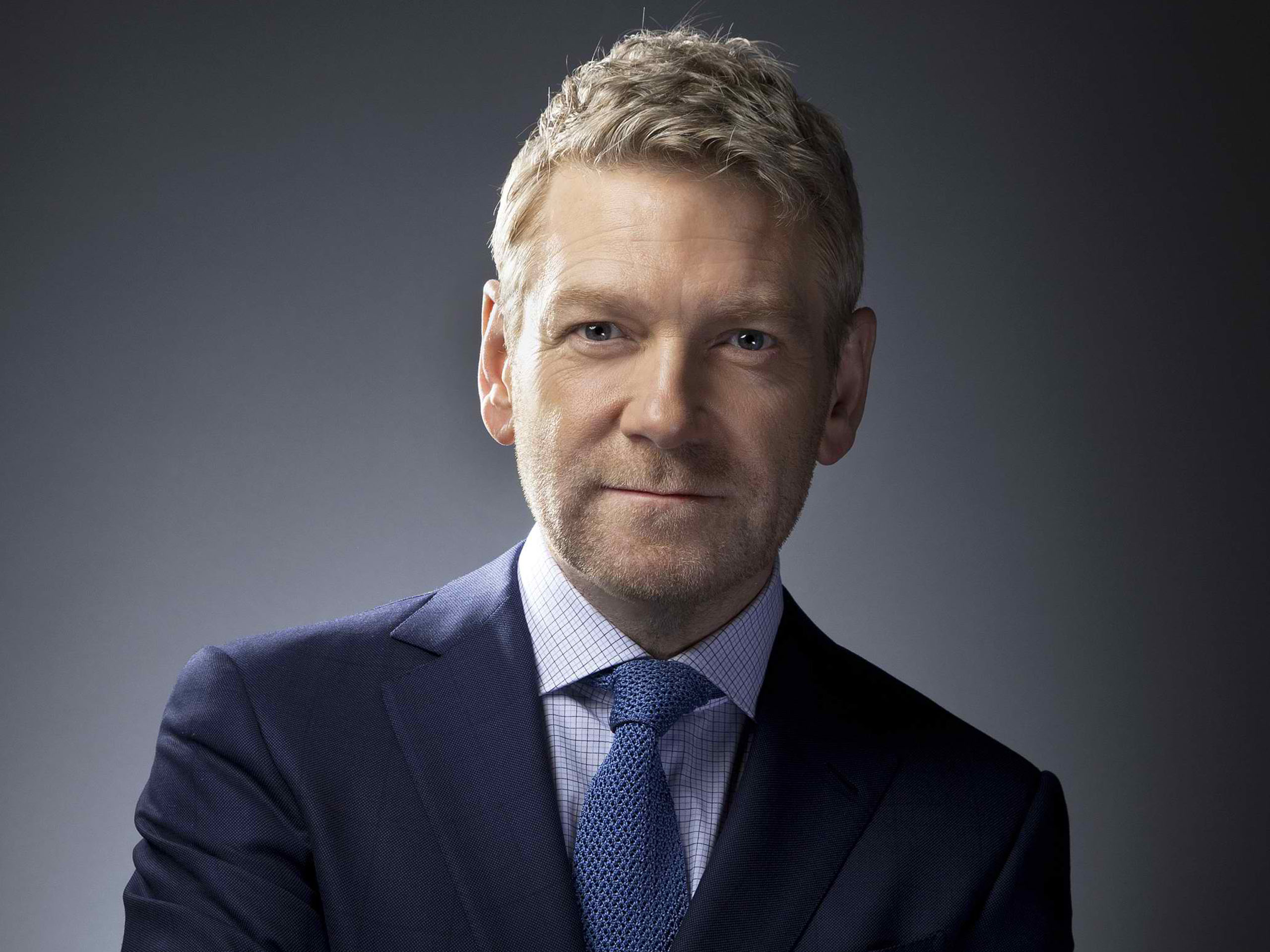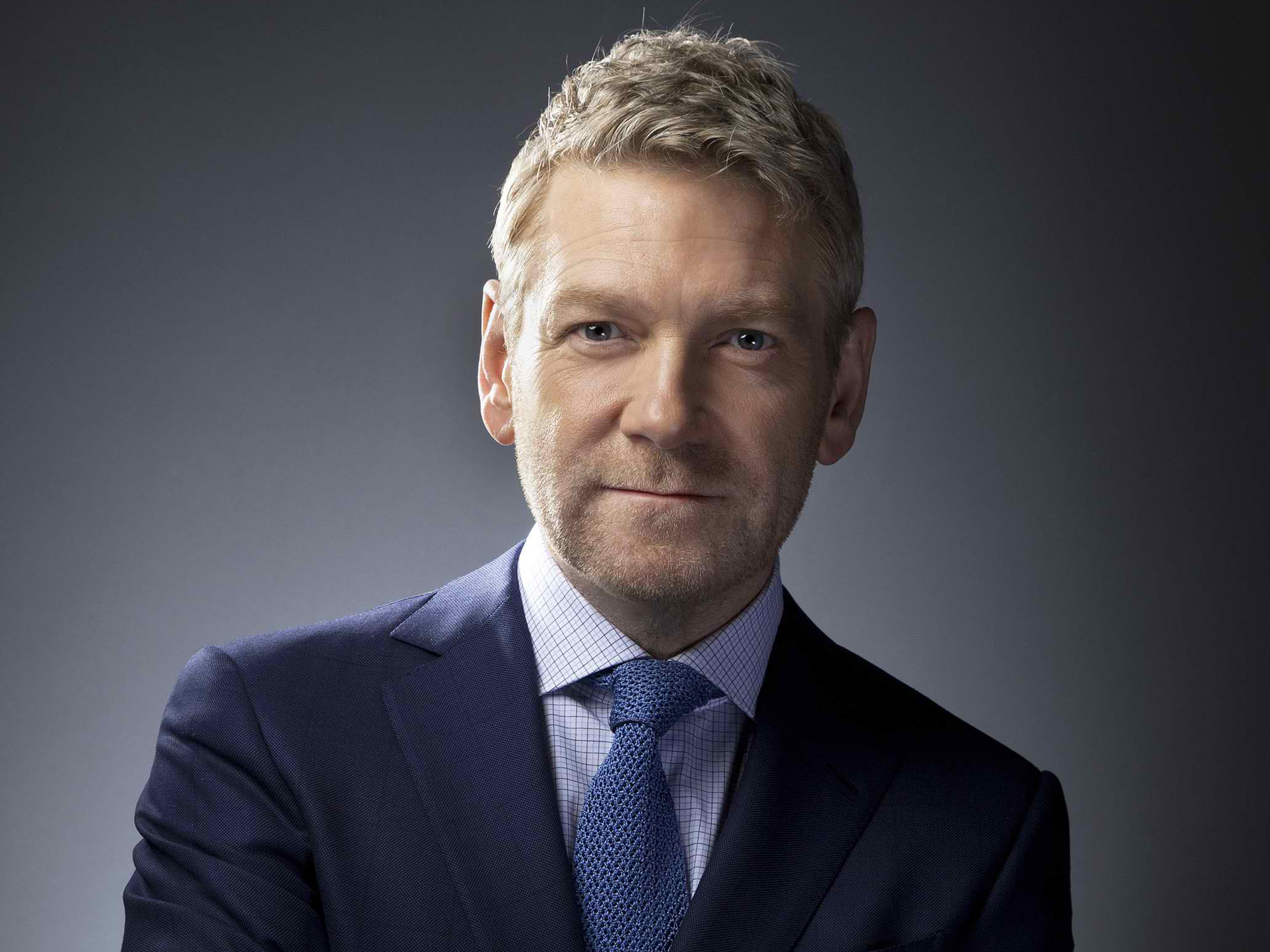 After working on Murder on the Orient Express, and confirming pre-production on his next Christie adaptation, Death on the Nile, Branagh told the Associated Press that he would love a cinematic universe based on the mystery writer's classic works:
"I think there are possibilities, aren't there? With 66 books and short stories and plays, she — and she often brings people together in her own books actually, so innately — she enjoyed that. You feel as though there is a world — just like with Dickens, there's a complete world that she's created — certain kinds of characters who live in her world — that I think has real possibilities."
Read more about the interview here!
Branagh also recently found his starring actor for his / Disney's adaptation of Artemis Fowl – Ferdia Shaw! Read more here.
Julie Walters In Mary Poppins Returns Teaser Photo
Releasing on December 25th 2018, Mary Poppins Returns is almost as anticipated as Crimes of Grindelwald! Starring Lin-Manuel Miranda, Emily Blunt and Harry Potter's Julie Walters (Molly Weasley), the film will tell the story of Mary Poppins's return to the now-grown Banks household. 
The new photo shows Walters as Ellen, looking thoroughly concerned at the fun the family appear to be having: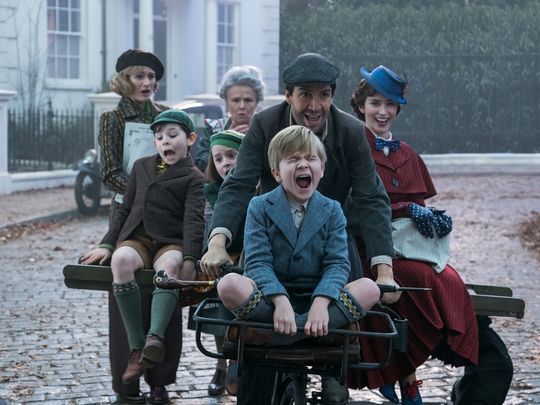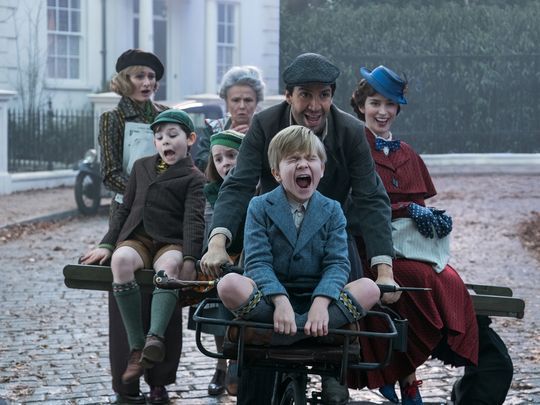 Walters also recently starred in the trailer for Mamma Mia 2, which you can see in our coverage here.
That's all for this week! Be sure to check out last week's round-up here!