More Magic Announced for A Celebration of Harry Potter
Jan 22, 2018
Are you ready for the most magical event of the year Potter fans? Universal Orlando Resorts A Celebration of Harry Potter starts this Friday, and now the weekend looks even more spellbinding than ever!
In addition to all of the exciting panels, demonstrations, and fan favorite activities previously announced, including appearances from five of your favorite actors from the Harry Potter films and the launch of The Nighttime Lights at Hogwarts Castle, Universal has finalized the schedule with six other experiences brand new to 2018.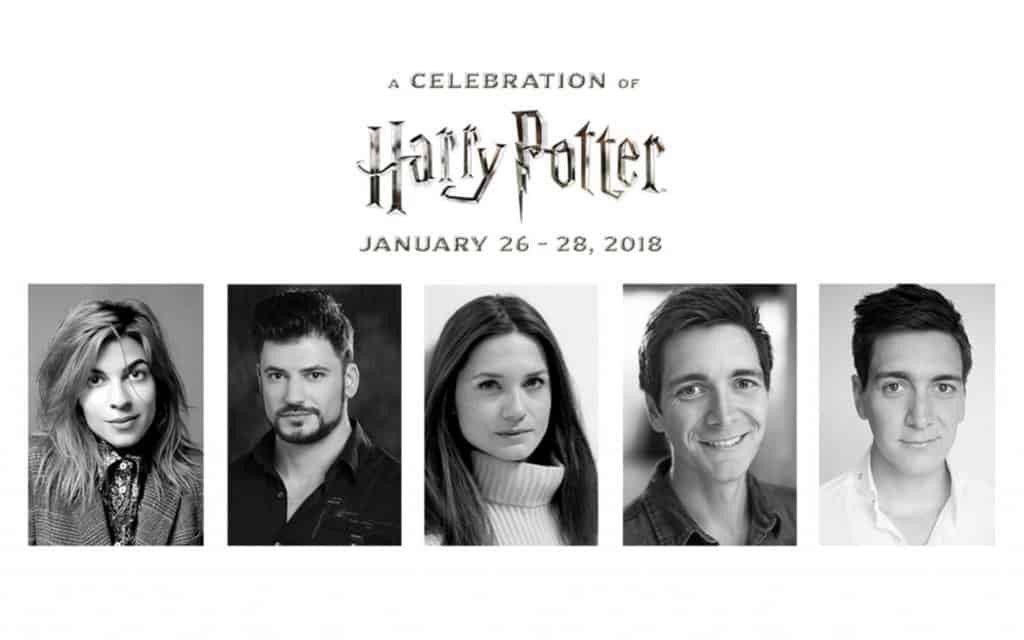 Participants will get to start off their magical weekend with a performance of music from the Harry Potter movies performed by the Orlando Philharmonic Orchestra at the annual Opening Ceremony. If you just can't get enough of Hedwig's Theme, participants will be able to attend a new panel which features some of the individuals behind the Harry Potter Film Concert Series Sound and Image: The Magic Behind the Music.
Added to the epic Harry Potter Expo, which is the weekend home for many of the realms of the Potterverse, like exhibits from Harry Potter and Fantastic Beasts graphic artists MinaLima, Warner Bros Studio Tour, Harry Potter and the Cursed Child play, and Pottermore, two awesome new Wizarding World gaming experiences have been added.
Graphic design duo MinaLima are well versed in creating fabulous prints for A Celebration of Harry Potter, having designed a new limited edition souvenir print every single year for the past 5 years! Take a look at their brand new collectible print exclusive to the event below: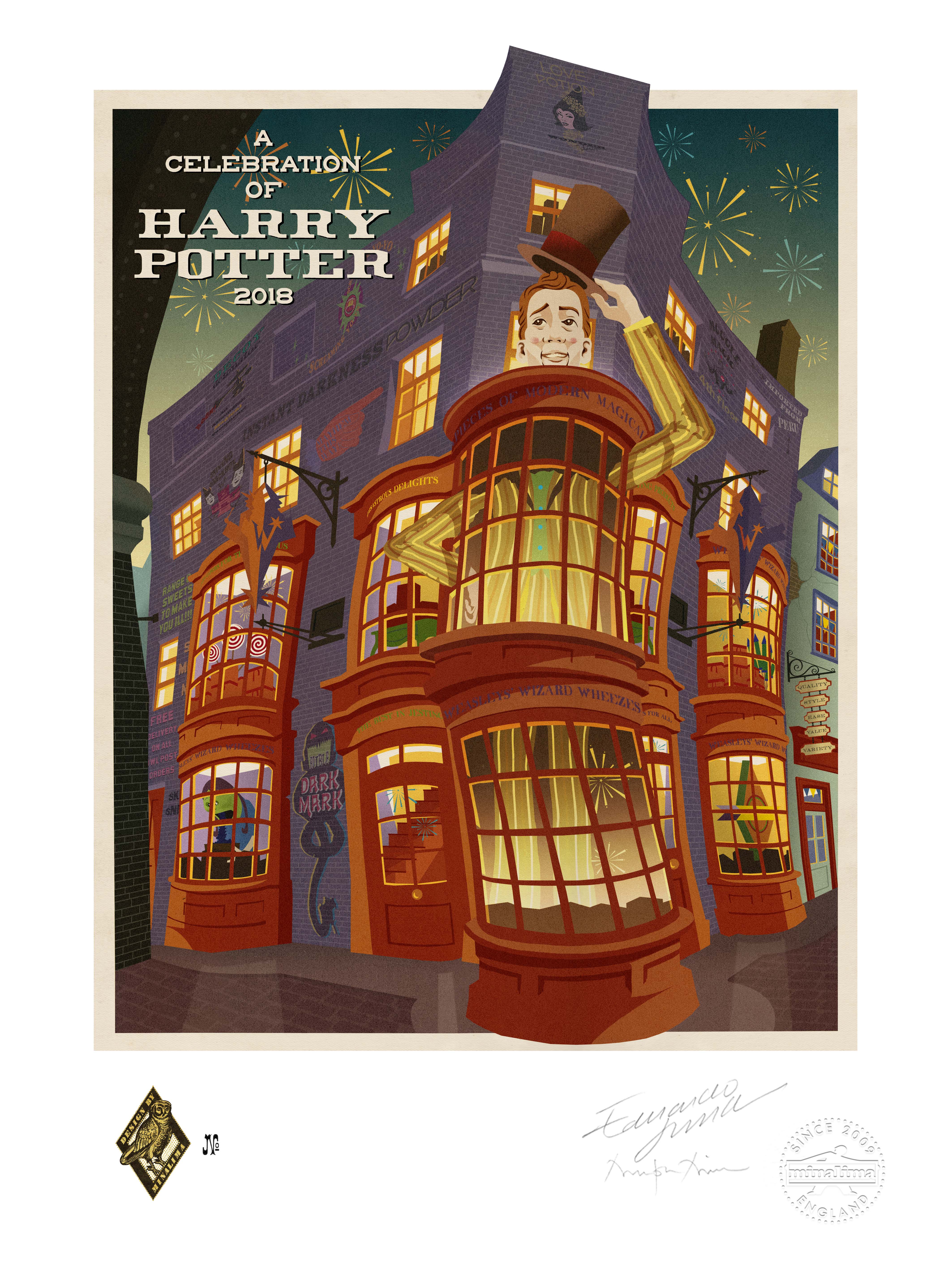 Be sure to visit their installation whilst you're there!
One interactive exhibit will feature a new expanded version of the Fantastic Beasts and Where to Find Them VR game which was originally released in 2016 on a smaller scale. Users have the chance to listen to Newt Scamander guide them through an exploration of the world of your favorite magical creatures. Pottermore posted this sneak peek of the experience today:
Celebration attendees will also be the first muggles to try out the new mobile role-playing game from the Wizarding World gaming entity Portkey Games, Harry Potter: Hogwarts Mystery. The display will feature giveaways and the opportunity to immerse yourself in Hogwarts with hands-on play. There will also be an opportunity to hear about the game first hand from its developers from Jam City in conjunction with Warner Bros Interactive Entertainment at one of the scheduled panel discussions. Below are a few teaser images posted by Hogwarts Mystery today in addition to the trailer released last week:
Excited to see some in-game action? Check out the images for a peek at the brand new adventure set at Hogwarts!

Find more information and register here: https://t.co/tKyKG7yvQJ #HogwartsMystery pic.twitter.com/q4Rvw8HQY2

— Harry Potter: Hogwarts Mystery (@HogwartsMystery) January 22, 2018
Last but not least, two new activities have been announced which might be the most fun of all. First is A Celebration of Harry Potter 2018 Scavenger Hunt which will occur over the entire weekend in both the Diagon Alley and Hogsmeade area of the park. True Potter devotees, like those heading to Orlando this weekend, will surely be no match for the clues provided in this game.
For those donning their House Colors this weekend, there will also be a brand new Hogwarts Houses Rally and Costumes Showcase to strut your House pride. According to Universal's recent blog post on the contest,
"Each contestant who is selected can be individual or group costume and will be judged on the quality and craftsmanship of their costume."
Guidelines for the Costume Showcase can be found here.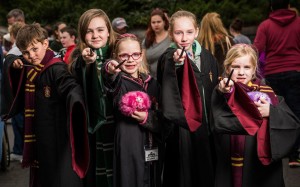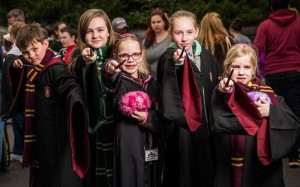 Check out the live stream schedule for the event below if you want to share the magic with your friends and family back home that didn't receive their vial of Felix Felicis, or in case you're not in possession of a Time Turner for the weekend:
Universal Orlando's Live Stream Schedule
*Schedule subject to change
Friday, January 26
7:15 PM – 8:30 PM: A Celebration of Harry Potter Opening Event

9 PM – The Nighttime Lights at Hogwarts Castle Project Experience
Saturday, January 27
10 AM – 10:30 AM – Warner Bros. Studio Tour London: Special Effects Secrets with John Richardson (Panel)

11:15 AM – 11:45 AM – Graphic Design for the Harry Potter FIlm with MinaLima (Panel)

2 PM – 2:30 PM – Learn Wand Combat Skills with Choreographer Paul Harris

4 PM – 4:45 PM – Q&A Panel with the Harry Potter Film Stars

5:30 PM – 6 PM – Hogwarts House Rally: Costume Showcase

6:45 PM – 7:45 PM – A Celebration of Harry Potter Evening Tribute
Sunday, January 28, 2018
10 AM – 10:30 AM – Dance Like a Beauxbaton and Battle Like a Durmstrang

11:15 AM – 11:45 AM –Harry Potter The Exhibition: Magic of Costumes

2:30 PM – 3 PM – CineConcerts – Sound & Image: The magic behind the music, and the journey to construct a complete score live to picture (Panel)

4:30 PM – 5 PM – Warner Bros. Interactive Entertainment: Explore Harry Potter: Hogwarts Mystery (Panel)

5:30 PM – 6:15 PM – Q&A Panel with the Harry Potter Film Stars
A Celebration of Harry Potter ticket information can be found here.
Are you headed to Orlando this weekend? Which of these new additions are you most excited about? We can't wait to see your pics, videos and stories from the Celebration!