Weekly Round-Up: Changes for Jason Isaacs, Emma Watson Supports #Timesup at the BAFTAs, Jessica Williams in 2 Dope Queens & More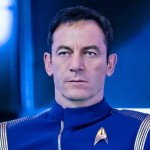 Feb 02, 2018
It has been an epic week in the Potterverse! We celebrated the Boy Who Lived in spectacular fashion at Universal Orlando Resort where we saw exclusive footage of Fantastic Beasts: The Crimes of Grindelwald, learned of Harry Potter: The Exhibition's move to Milan, and saw a demonstration of the soon-to-be-released Harry Potter: Hogwarts Mystery roleplay game. Then mid-week we watched as the magic of Bloomsbury's Harry Potter Book Night and Scholastic's World Read Aloud Day were experienced the world over. We found out that The Walking Dead star Andrew Lincoln would be voicing the new Quidditch Through the Ages audiobook and heard what Harry Potter and Fantastic Beasts film director David Yates had to say about how Dumbledore's sexuality will be portrayed in the sequel. And while some of the most significant annual events were occurring in the Potterdom, the wizarding world actors stayed as busy as ever.
In this week's actors round-up we'll cover some big changes for Jason Isaacs–SPOILER ALERT–, Domhnall Gleeson at Sundance, Eddie Redmayne in Amazon Studios The Aeronauts, Emma Watson continues her support of #Timesup at the BAFTA Awards, Julie Walters in a new trailer for this summer's Mamma Mia sequel, Bill Nighy in the Pokemon game-based movie Detective Pikachu, and Jessica Williams 2 Dope Queens podcast debuts as an HBO series.
A Transition for Jason Isaacs (this contains a major SPOILER ALERT!!)
Jason Isaacs, the brilliant actor who played Death Eater Lucius Malfoy, who Leaky had the great pleasure of meeting last year, has spent the past six months in the captain's chair on the CBS All Access remake Star Trek: Discovery. His role in the show came to an abrupt halt in episode 13, "What's Past is Prologue" when Isaac's Captain Lorca, who was revealed earlier to be the Mirror Universe villain Prime Lorca, was stabbed to death by Emperor Philippa Georgiou, also a Mirror Universe inhabitant. In a post-episode interview with Entertainment Weekly on his character's demise, he's asked if Lorca is actually dead. In true hilarious Isaacs fashion he responded,
"Here's the context: I've lied to all of the press constantly since the very first day I got this job. So why would you believe anything I say now?"
Soon after the episode aired Isaacs posted this note to his followers:
Yes yes. Me me. I've kicked the bucket, I've shuffled off my mortal coil, run down the curtain and joined the bleedin' choir invisible. I. Am. An. Ex. Captain.

Captain's costume for sale. Size XS. Fits bloody nobody. https://t.co/CcV3d2BHzZ

— Jason Isaacs (@jasonsfolly) January 29, 2018
As Isaacs told EW, his departure from the series, as sad as it may be for him personally to leave the close knit cast, frees him up for other projects which include season 2 of the Netflix supernatural drama The OA, where he plays another memorable miscreant, mad scientist Hunter Hap.
First day on #TheOA Season 2 and I'm reminded of the power and transcendental beauty of storytelling.https://t.co/bL7LhSNT5N via @YouTube

— Jason Isaacs (@jasonsfolly) January 30, 2018
As always, we'll be watching for Jason Isaacs' next TV role, as well as his next brilliantly snarky tweet. He can be seen in the political satire The Death of Stalin when opens in the U.S March 9.
Emma Watson to Support #Timesup at the BAFTAs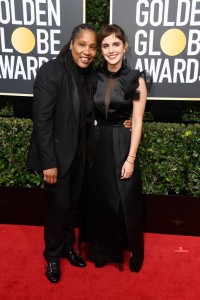 Fans saw Emma Watson's ardent support of the recent #MeToo and #TimesUp campaigns displayed at last month's Golden Globe Awards where she showed solidarity by not only wearing black and walking the red carpet with women's movement activist Marai Larasi, but also auctioning her dress afterward to benefit the Times Up Legal Defense Fund. In an effort to continue the movement in the UK, this years female BAFTA nominees and presenters, are requested to wear black to the February 18 ceremony, the UK equivalent of the Oscars. The following is an excerpt from the letter sent to the nominees regarding the event:
"Wearing black is a strong, unifying and simple statement – a physical and visual representation of our solidarity with people across all industries who have experienced sexual harassment and abuse or have been held back due to an imbalance in power."

"We hope that those of us who are privileged enough to have a platform, can use it to raise awareness of the experiences of women beyond our industry, whose experiences are often silenced and marginalized."
It's anticipated that the group of women in attendance that evening, including Watson, will participate.
Eddie Redmayne to star in The Aeronauts written by Jack Thorne
Fantastic Beasts star Eddie Redmayne will be reuniting with his The Theory of Everything co-star Felicity Jones in the Amazon Studios period drama The Aeronauts, about a hot air balloon expedition. The screenplay for the feature is by the award-winning writer of Harry Potter and the Cursed Child Jack Thorne.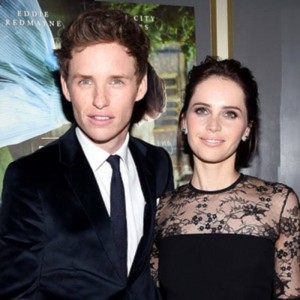 Jessica Williams Brings 2 Dope Queens Podcast to HBO
Actress and comedian, Jessica Williams, has parlayed her hit podcast with comedy partner Phoebe Robinson, 2 Dope Queens into a four-episode series that debuts February 2 on HBO. The former Daily Show correspondent, who shares a birthday with J.K. Rowling and has become chummy with the author, has a role in Fantastic Beasts: The Crimes of Grindelwald, that is to date, shrouded in mystery. In a recent interview with the New York Times about her new HBO series, Williams, who is known to be a Harry Potter fan, talked about first meeting Rowling,
"I wanted to be cute but chic. I wanted to imply that I was a wizard, so I wore this little two-piece. It was wild and hilarious."
When confirming she has a role in Crimes of Grindelwald she responded,
"I do. I'm so excited"
We're excited to find out where Williams fits in to the story!
Below is a clip from the show included in a recent interview with CBS This Morning:
Jessica Williams and Phoebe Robinson blend a unique brand of conversation, stand up comedy and storytelling in their popular podcast @2DopeQueens, which hit #1 on iTunes shortly after its launch. They duo joins us at the table to discuss their upcoming @HBO series: pic.twitter.com/kcrAUD7h21

— CBS This Morning ❄️ (@CBSThisMorning) January 31, 2018
Domhnall Gleeson Promotes  A Futile and Stupid Gesture at Sundance
Last week at the Sundance Film Festival, Deadline met with the cast of the recently released Netflix biopic A Stupid and Futile Gesture, about the life of Doug Kinney, the comedy genius behind National Lampoon. Harry Potter alum Domhnall Gleeson (Bill Weasley)  stars, in an amazing transformation, as co-founder of the magazine Henry Beard. Gleeson jokes in the interview, that the movie, which was ten years in the making, took longer to produce than the last Star Wars film, where Gleeson played the ruthless First Order officer General Hux.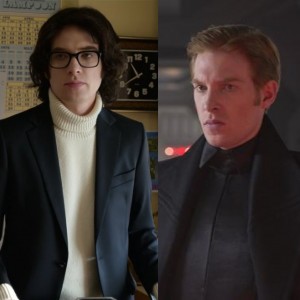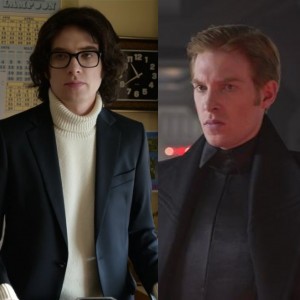 Julie Walters in New Trailer for Mamma Mia: Here We Go Again
Julie Walters, the beloved British actress, who played Harry Potter magical matriarch Molly Weasley, stars in the anxiously awaited sequel to the 2008 sensation Mamma Mia, Mamma Mia: Here We Go Again. This new trailer for the film, which is due in theaters July 20, 2018, features the vocals of co-star Cher as Grandma Ruby Sheridan, singing ABBA's 1976 hit single Fernando. Take a look at Mrs. Weasley like you haven't seen her in a long time!
Bill Nighy in Live-Action Pokemon Movie
Bill Nighy, Minister of Magic Rufus Scrimgeour in Deathly Hallows Part 1, has joined the cast of the live-action Pokemon film Detective Pikachu. Based on the video game Great Detective Pikachu, where players work with Pokemon characters to solve mysteries, the film recently began production in London and is scheduled to be released in 2019. Nighy's role has yet to be disclosed.
That's it for this week's highlighted wizarding world actors, but don't disapparate too far. These film stars are an in-demand bunch, so we're sure there will be plenty of news to go around next time! For news from the stage, this week's Leaky theater round-up can be found here.