Happy Birthday, Newt Scamander!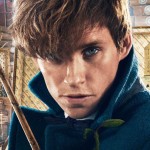 Feb 24, 2018
"It is our choices, Harry, that show what we truly are, far more than our abilities." ~Albus Dumbledore
Newt Scamander is an exceptionally talented wizard and Magizoologist, far more able than he might get credit for, but, as his former headmaster and good friend Albus Dumbledore said to Harry, his abilities are actually the least defining of his characteristics. For it is the choices about how he uses those abilities, and how he treats those around him, which reveal who he really is.
On this, Newt Scamander's birthday, these thoughts resonate loudly, along with a striking moment from the Fantastic Beasts and Where to Find Them screenplay and film, which breaks into Newt's life story in 1926 as his brief stop-over in New York turns unexpectedly chaotic.
He is there to free the Thunderbird Frank, a magical creature discovered in the course of Newt's exploratory travels and returned to good health within his magically-expanded sanctum. The plan runs awry when the muggle, Jacob Kowalski, accidentally grabs Newt's case and the beasts escape, causing panic amidst the already-tense relations between the No-Maj and wizarding communities.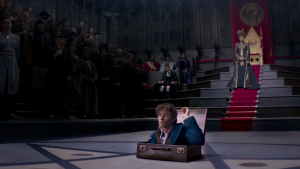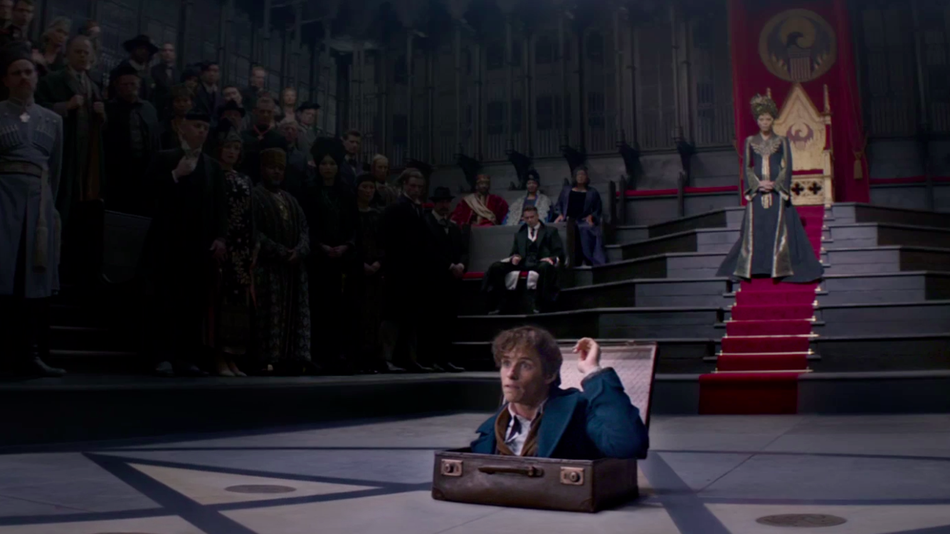 When Auror Tina Goldstein triumphantly presents Newt and his new friend and cohort, Jacob, to the MACUSA authorities, a blunt and dismissive comment by visiting foreign representatives strikes to the core. Newt emerges from the case, surprised at his surroundings, and is announced to the intimidating President Piquery. The name "Scamander" echoes through the chambers, and the British envoy leans in to whisper, "The war hero?"
"No, this is his little brother."
It's not the statement of fact that's a problem, for Newt is clearly not his famous older brother, Theseus. It's the smug looks that are exchanged and the disapproving tone.
No, this is the other Scamander, the one who disappointed his family with his involvement in a bit of a scandal during his years at Hogwarts and went on to take a less than illustrious position in the Ministry of Magic, gallivanting about the world as part of the Department for the Regulation and Control of Magical Creatures' Beast Division. Decidedly not a hero.
And yet, Newt demonstrates remarkable heroism and character, perhaps all the more remarkable because it is not expected of him. He acts with integrity, sincerity and courage because it's part of who he is. No one is watching to see him succeed, to boast of his accomplishments. If anything, they are waiting for him to fail. But he stays above the gossip and the politics to do what he loves as well as what is right.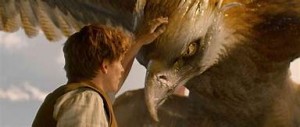 No prejudice bars him from befriending the No-Maj Jacob Kowalski. No pride bars him from acknowledging his social awkwardness, admitting that people often find him "annoying." No bitterness over past hurts and disappointments impedes his kindness. No fear for his own safety persuades him to lie when interrogated. No morbid or overreaching commitment to his research waylays his compassion–he frees those creatures he can, he aids those in suffering, he is appalled that dark obscurial powers could be harnessed and potentially abused.
No sense of self-preservation causes him to abandon Tina, though remaining to save her diminishes his own chance of escape. No lack of graciousness keeps him from offering help to Credence, though he has committed murder and devastated a city. And no cowardice prevents him from facing Percival Graves, the transfigured Gellert Grindelwald, and opposing his dangerous philosophies, though he is clearly a formidable and intimidating foe.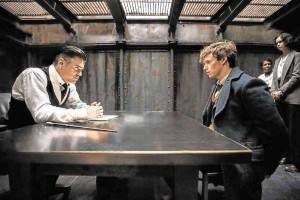 Newt Scamander was, is, a hero–and will continue to be.
We know from J.K. Rowling's later writings that he continues to do exemplary work in his field, advocating for proper understanding and care of magical creatures, and that he eventually gains the respect of the wizarding world at large. In celebrating his birthday, we're pleased to honor this Order of Merlin recipient and cannot contain our excitement at seeing the next entry in this previously-unknown chapter of Newt's life, and the choices he makes therein, unfold upon the release of Fantastic Beasts: The Crimes of Grindelwald.
Cheers, Newt Scamander! Here's to the happiest of birthdays from the Harry Potter fandom.